Ocado is set to relaunch its own-label range after posting strong sales in its third quarter.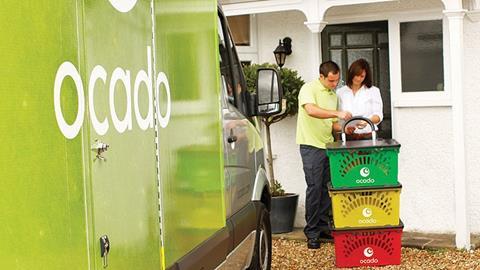 At present the online grocer, which also sells Waitrose goods, carries about 70 own-label products including food and flowers. It expects to increase the number of own-label products to between 250 and 300 by the end of the year.
Chief executive Tim Steiner said: "The lines will be priced in the same range as standard products from Tesco and Sainsbury's and will give our customers more choice.
"We will not be taking out any Waitrose products when we relaunch own-label, but we believe we have the ability to carry a broader range with different tiering to an average supermarket."
Ocado, delivering its first set of numbers since its IPO in July, reported gross sales climbed 29.5% to £126.5m in the 12 weeks to August 8, and by 29.8% to £372.2m for the 36 weeks to that date. Gross margins remained stable.
Average orders per week for the 12-week period were 92,834, against 70,968 in the equivalent period for 2009, and order size was £113.59 compared with £114.73.
The marginal dip in order size was flagged at the IPO as the etailer continues to migrate customers to its Delivery Pass service, which Steiner said means customers place more frequent orders at lower
basket sizes.
He also said the grocer's service counter, enabling customers to choose to have fish filleted or steak sliced, now accounts for 1% of sales.
Ocado floated at 180p but has continued to decline. On Tuesday, shares closed at 146p.
Steiner said: "For our new and existing shareholders, obviously I would be happier if the share price was higher but we see the float as a success as it enables our business to grow, and we hope our shareholders take a medium- to long-term view of the share price as we do.
"We're very focused on spending the money from the IPO to grow the business, not sitting staring at the screen all day. I'm focused on where we'll be trading in two years' time."
He would not comment on when the etailer will be profitable at a pre-tax level, but pointed to the City consensus at the time of the float, indicating the grocer would make a pre-tax profit in 2011.
He said that plans for a second distribution centre to open by the end of 2012 are on track.