McColl's is set to hit the acquisition trail again as it looks to grow its convenience store offering.
The retailer, which this year integrated 298 former Co-op stores into its estate, is looking to buy independent players and plans to add up to 12 new stores to its portfolio this year.
Chief executive Jonathan Miller told Retail Week it would buy another 24 stores next year and this would rise to up to 50 stores in 2019.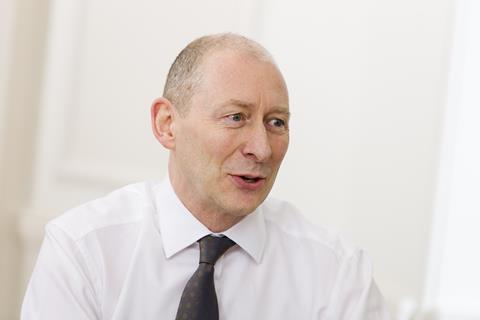 McColl's has increased its convenience stores by 80% since it floated in 2014. Following the integration of the Co-op stores that McColl's bought late last year, Miller said the former newsagent specialist had "completed the journey to convenience".
The Co-op deal hit McColl's interim pre-tax profit, which fell from £8.2m last year to £4.5m. However, sales jumped 7.6% to £504.8m, driven by the new stores. Miller said the integration "went like a dream" with minimal operational issues.
McColl's has also benefited from its focus on alcohol, food-to-go and chilled food, which helped boost sales and margins.
Chief financial officer Simon Fuller said: "The legacy part of our business – news and tobacco – has held us back, as has confectionery with all this talk about sugar taxes."
Miller said he aims for grocery and alcohol to be the biggest part of its offer – overtaking tobacco – in the next three to five years.
Tesco and Sainsbury's boost to convenience sector
Miller believes Tesco and Sainsbury's move into wholesaling through their prospective takeovers of Booker and Nisa will help McColl's secure cheaper supply rates.
McColl's, which operates 1,650 convenience stores and newsagents, is retendering its distribution contract. It currently uses two main wholesale distribution partners, Palmer & Harvey and Nisa, which Sainsbury's has tabled a £130m offer to buy.
"With multiples looking at wholesale there is more choice available. As one of the largest convenience retailers we'd hope to improve buying terms," said McColl's chief executive Jonathan Miller.
It is understood that McColl's accounts for 40% of Nisa's business.
Miller believes the entry of Tesco and Sainsbury's into the convenience market will be positive for McColl's. "People will become more comfortable about getting quality products at convenience stores," he said.