The Majestic Wine boss spoke about the lack of diversity in supermarkets's wine offers and the role of the super-user to multichannel retailers.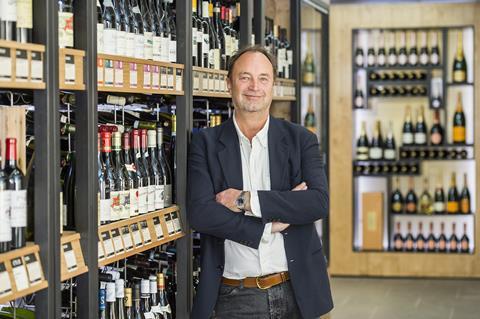 Speaking at Retail Week's Customer Experience Conference this week, Rowan Gormley, chief executive of Majestic Wines said that the wine market is going to becoming increasingly polarised over the next decade and will more closely resemble the German market.
Gormley said the UK supermarkets' wine offers "will be driven by Aldi and Lidl" towards competitively low prices and a more limited offer. This market shift will be a key differentiator for specialist wine retailers such as Majestic and Naked Wines.
Focusing on differentiating Majestic's specialist offer and creating a unique experience for customers will be an essential component of Majestic's recovery and growth, said Gormley.
He emphasised that strategies that have been successful at Naked Wines will be applied to Majestic's proposition and gave the example of the star-rating that customers can give to wines on Naked Wine's website being applied to Majestic store staff.
Using this system, Majestic customers are emailed after their purchase to rate the service they received in-store out of five.
By creating an experience both online and in-store that involves the customer in retail choices, retailers can exponentially increase customer engagement and loyalty, insisted Gormley.
"Super-users will get more involved in your products and spend more money with you over a prolonged period of time" Gormley said. He predicted that offering this kind of involvement to customers will become increasingly commonplace across the retail sector.