Grocers on the route of the Tour De France had their shelves stripped bare as cycling fans headed to supermarkets to pick up supplies.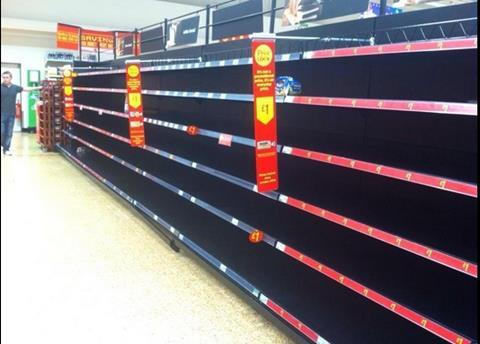 Asda in Bower Road, Harrogate was pictured with rows of empty shelves by Twitter user Andy Prest as residents ransacked the store for food and drink for the big race, which started in Yorkshire at the weekend.
A spokesperson for Asda told the Harrogate Advertisers: "Support for the Tour De France has been amazing, and many customers came into our Harrogate store yesterday to stock up on supplies ahead of the weekend. Our shelves have been restocked ready to serve our customers throughout the day."
The supermarket sweep was repeated at grocers across the region with the store manager of Sainsbury's on Wetherby Road telling the newspaper it was "significantly busier" than it anticipated with beers and barbeque food hot sellers.