Marks & Spencer and Ocado have agreed a joint venture in a bid to "transform online grocery shopping in the UK".
The deal means Ocado's longstanding partnership with Waitrose will come to an end as the etailer's grocery business is split from its Solutions technology division and M&S pays £750m for a 50% stake in the UK retail business.
Retail Week runs the rule over the key questions.
Is this a good deal for M&S?
The tie-up allows M&S to sell food online – something that had previously been uneconomic because of its relatively small food basket size. It allows the retailer to grab a share of the growing online food market in partnership with a pioneering business.
While that might make sense, it also comes at a cost.
Chief executive Steve Rowe said he was keen to minimise the level of risk he had taken on the deal, and creating a joint venture was less risky than, for instance, simply replacing Waitrose as an Ocado supplier.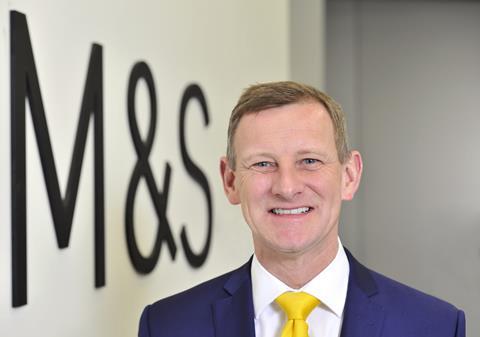 "We wanted to have an interest in something that's transformational for our business, transformational for our customers and transformational for our shareholders. The only way to do that is have a joint venture with a shared future," he said.
"If you're just the supplier in a relationship, you can't really drive and deliver on the direction that you want to go in."
The decision to strike a joint venture was a more costly option, however, and hit M&S' share price. Shares were down 12% at the time of writing, while Ocado's were up 3.38%.
Rowe argued the falling share price was more reflective of the rights issue and dividend cut that will fund the deal, rather than an issue with the price or strategic logic of the tie-up. He also said the synergies between M&S and Ocado would effectively pay for the deal within a decade.
"We've got £70m worth of synergies that we think we can see in the business within three years of the start of this deal. The vast majority of this comes from either harmonised or enhanced buying to scale.
"This transaction today has enabled an additional £70m worth of benefit to our business and that's why it is significant".
However, for independent retail analyst Nick Bubb, the cost involved seems far too much. He said: "I can't get my mind around why it had to be done like this and why there was so much cost involved. [M&S chair] Archie Norman said they're not just going to 'step into Waitrose's shoes', but why couldn't they? I don't really get it."
Stone & River head of strategy and customer Molly Johnson-Jones observed: "Investors see M&S as cranking down dividends to go into an unprofitable channel.
"£750m is a lot of money for a venture. M&S is struggling with profitability anyway and its shareholders aren't happy."
Peel Hunt analyst Jonathan Pritchard takes a brighter view. "I'm less concerned about the retrospective numbers," he said. "I'd describe it as a full price rather than a silly price.
"The more important question is: what is the alternative? The reason they have done this is that they were clearly struggling to do it themselves, even given a long lead time. They must have looked at the internal answer and the maths became fairly easy to do."
Is there customer appetite for M&S food online?
Rowe said: "I have always believed that M&S Food could and should be online. Combining the strength of our food offer with leading online and delivery capability is a compelling proposition to drive long-term growth."
The issue of basket size is addressed by the fact that shoppers' purchase of Ocado-branded goods and third-party brands increases the overall value, which is not reliant solely on purchases of M&S product.
As one senior grocery executive said: "From a customer point of view, I can see myself ordering a few bits from M&S online, but if the basket minimum is £40, I'm not sure I would.
"I don't think anyone would think to do their whole food shop with Marks & Spencer, online or otherwise."
"How they will communicate to the customer why they should move their weekly shop to them is the key challenge"

Nicola Hollow, Practicology
For Practicology general manager Nicola Hollow, shifting the perception of M&S in shoppers' minds is a key challenge for the department store and Ocado.
"The perception of M&S in grocery is a premium convenience shop and weekend small basket – how they will communicate to the customer why they should move their weekly shop to them is the key challenge," she said.
"I don't think they can rely on Ocado's existing customer base because those Waitrose customers will probably move.
"If they can communicate to the customer that we now have a broader range, you can get all the brilliant M&S products and your basics through Ocado, then that is quite compelling, but it's making sure they get that marketing right."
However, Johnson-Jones is unconvinced this tactic is a sustainable one for Ocado. "This deal means that they are effectively replacing Waitrose with M&S, and Ocado's fresh food offer is very much dependent on Waitrose currently," she said.
"If Ocado can develop their range and M&S provides the add ons then it'll work, but that's a really big if and it's very expensive to expand your range that quickly. I don't think that it's a very good deal."
Will Ocado shoppers jump ship to Waitrose?
Having worked with Waitrose as a supplier for the best part of 20 years, chief executive Tim Steiner was cagey when it came to the issue of Ocado shoppers moving to Waitrose rather than embracing the M&S deal.
Steiner maintained that his customers are "unbelievably loyal to us" and have been "for a long time". While he refused to be drawn into specific figures from customer research, Ocado undertook ahead of the M&S deal, he said it showed that "if we were going to make a change in product, there was no equal in the market to M&S".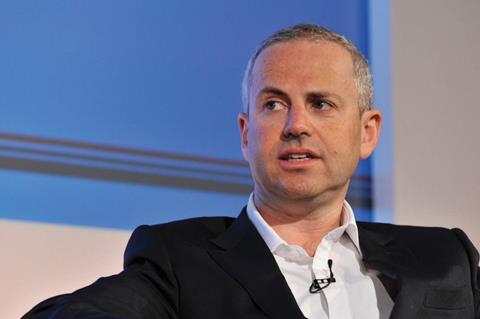 He was calm at the prospect of losing some Ocado customers to Waitrose and its own online grocery offering. He even went as far to say as, while Ocado might lose "the odd customer to Waitrose.com, there might be five customers we will gain from somewhere else".
One of the main reasons is that the M&S deal is expected to widen Ocado's appeal.
Steiner said more than half of Ocado's customers at present are within the M25. Rowe said, contrary to popular belief, M&S does some of its best business "in Scotland and the north east of England" as opposed to London.
What does the deal mean for Waitrose?
The John Lewis-owned grocer was sanguine about Ocado's new deal with M&S. Waitrose & Partners managing director Rob Collins said: "We have strengthened our own online business significantly and said last summer that we will double Waitrose.com within five years. Today's announcement will be a major part of achieving this and in future, Waitrose.com and our shops will be the exclusive places in the UK to buy Waitrose & Partners products."
He said Waitrose.com sales are growing at 14.2% – "well ahead of the market" – and a second fulfilment centre is planned to cater for growing volumes in London.
Many analysts believe Waitrose has a strong enough brand proposition, and wide enough customer loyalty base, to thrive without Ocado. Bubb said in the short term at least, the loss of the Ocado contract will cost Waitrose "a lot of money". Waitrose's senior management had "definitely seen this coming and clearly believe they can get enough people to switch from Ocado to Waitrose.com", he added.
Head of retail and consumer insight at Kantar Worldpanel Fraser McKevitt said Waitrose should see the end of the Ocado contract as an opportunity, and it "can now fully control its online relationship with customers, and its e-commerce brand identity will no longer be diluted by Ocado".
Will Ocado's Zoom service boost M&S?
Ocado's same-day delivery service trial – Ocado Zoom – also launched today.
The one-hour delivery service will initially be available to west London and offer customer access to between 10,000 and 15,000 SKUs.
Steiner said: "Zoom's are not going to work in low-density population areas – it's going to be something that we put into cities, as opposed to national coverage just by the nature of what you're doing from them. Quite a lot of sales, in small catchment areas, to deliver to customers quickly.
"Where it works best will be through the combination of the network of larger and smaller warehouses with a common asset inside of them and clever data analytics between them which allows us to fill them efficiently with the right product at the right time," he added.
"It also allows them to pick very efficiently as well and, in that small radius deliveries will actually be cheaper than they are in a van."
This type of service could fit perfectly into a sweet spot for M&S' shoppers who are affluent enough to spend extra on impromptu food purchases and on-the-go items.
"If you invest in unprofitable channels your core business needs to be making money and M&S' simply is not doing that"

Molly Johnson-Jones, Stone & River
One City analyst said: "If you think about the immediacy speed of Ocado Zoom, M&S fits perfectly into that strategy too with the kinds of products that it sells.
"If you're wanting four or five products in an hour for your dinner, that sits perfectly with M&S who have good quality products which can be delivered to your door quickly."
Johnson-Jones agreed this offer will sit well with Marks & Spencer's current proposition, but is unconvinced that it can be delivered profitably.
"It's appealing to the consumer but same-day delivery is such a whack in terms of costs," she said.
"Deliveroo and Uber Eats struggle to make that arrangement profitable and they have much bigger margins that M&S will have on their food products. It could get Marks & Spencer to be perceived as on-trend, but if you invest in unprofitable channels your core business needs to be making money and M&S' simply is not doing that."
Analysis: M&S and Ocado – the £750m questions answered
1

Currently reading

Analysis: Marks & Spencer and Ocado – the £750m questions answered

2

3

4