But, like most headlines, these do not tell the full story. From Marks & Spencer posting its first like-for-like sales rise in three years, to Dunelm recording a "particularly strong" uplift in festive sales without participating in Black Friday or pre-Christmas discounting, there were bright sparks alongside high drama in this week's slew of Christmas updates.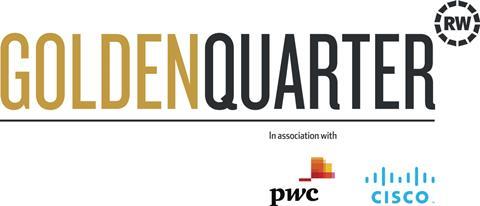 But with mixed results coming out for festive favourites such as food and toys, and Black Friday going from a damp squib last year to overshadowing Christmas this year, what are the shifting dynamics of retail's golden quarter and what do they tell us about the year ahead?
Price matters
While many grocers will no doubt have banked on UK shoppers trading up for their festive shop, it seems this Christmas that shoppers were more concerned with getting the biggest bang for their buck.
Sainsbury's, the only big four grocer to provide a figure on the sales of their premium range specifically, reported a subdued uplift of 0.4% across its Taste the Difference lines.
Meanwhile, upmarket supermarket Marks & Spencer attributed its 1.4% rise in food sales during the festive period in large part to "sharper value" across its Christmas range.
"There was unprecedented discounting by competitors between Black Friday and Christmas, which made December a challenging month"

Steve Rowe, Marks & Spencer
Customers firmly tightened their purse strings, impacting all grocers.
Morrisons chief executive David Potts says retailers had to respond to tough consumer environment "with more activities to get whatever spending is available".
As a result of this, the grocer focused its energies on "knockout" deals and prices, including three bags of British vegetables for £1 and whole salmon at £5 per kilogram. A "Christmas basket" of 400 items was £20 cheaper than last year.
Tesco boss Dave Lewis says basket sizes were "smaller in terms of value" during the festive period as a result of the investments it made in price. A basket of 21 "typical" festive products was £2.28 cheaper year on year as a result of promotions like its 'Festive Five' vegetable offer.
Sainsbury's chief executive Mike Coupe says its "prices were better overall" and that a price competitive market "works well for our customers".
PwC consumer markets leader Lisa Hooker says: "The retailers that did well gave a perception of value, so shoppers had the ability to come in to buy value but trade up if they want to trade up."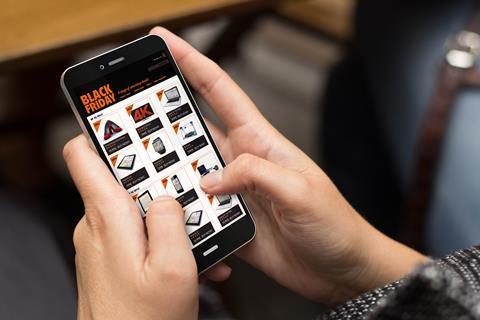 In contrast to the move towards value, shoppers were more willing to trade up at value players, with sales of Aldi's premium Specially Selected range soaring 8% across the Christmas period.
Trading up at value retailers is a trend that has expanded beyond grocery, according to Consumer Cast founder Robert Carruthers. "John Lewis home is doing very badly but Dunelm is doing very well, and I think those two things are very closely interrelated," he points out.
However, upmarket department stores broke the mould. Selfridges sales jumped 5% from December 1 to 24 while Fortnum & Mason's revenue soared 15%, with like-for-likes up 13%.
Across the wider market, discounting had a big impact this Christmas, with price-savvy shoppers inundated with offers.
M&S boss Steve Rowe says that the high levels of discounting across the market hit its gifting sales.
"There was unprecedented discounting by competitors between Black Friday and Christmas, which made December a challenging month," he says.
"The levels of discounting were substantially higher and the amount of merchandise on discount was substantially larger than last year. It was across both online and store formats.
"It started before Black Friday and carried on after it and we saw some customers buy into that."
However, PwC data on discounting pre-Christmas shows that the number of retailers on promotion after Black Friday was "slightly lower" than in the previous two years.
PwC director, retail strategy, Kien Tan says: "Overall the market has been more disciplined about when it discounts. There were actually slightly fewer retailers on promotion in the weeks between Black Friday and Christmas."
However, Tan says discounts were more prominent in fashion. "Some fashion retailers were on promotion throughout the whole period. The Christmas period got off to a bad start for fashion retailers due to the unseasonable weather and there was a short gap between Black Friday and Christmas, so retailers weren't able to re-establish themselves into full-price and back again."
The changing shape of Christmas
According to the BRC, this year Black Friday "overtook" Christmas to become the "biggest shopping week of the year".
While there are one-off factors that will have aided this, such as Black Friday coming after payday, what does this shift mean for the shape of Christmas trading going forward?
Coupe describes Christmas trading as "twin peaks", with Black Friday weekend and Christmas week both "extremely strong" while "the bit in the middle was a bit more challenged".
He also says Black Friday was "the peak of all peaks" over festive trading, with Sainsbury's taking 12 orders per second online over the course of the day.
"Last year we saw the toy market decline and this year we saw the market decline, so there is clearly an underlying trend there"

Mike Coupe, Sainsbury's
Potts admits Morrisons "missed" the halo effect of a Black Friday promotion.
The grocer didn't run its 'Black Fivedays' deals on bigger value packs of grocery products this year, which Potts says removed "an important springboard" to build sales ahead of Christmas.
The Morrisons boss hinted that it might reverse its stance of not participating in Black Friday this year.
"That's one of the things for us to reflect on because we have probably relied on that springboard toward Christmas a little bit more than we had assumed," he says.
By contrast, Rowe held firm on M&S' stance of not participating in Black Friday, despite admitting rivals' discounting affected its gifting sales.
"I'm a big believer in getting your prices and value right. The long-term impact of discounting is that people don't trust your value," he says.
Gifting jitters
Several sectors that one might assume had Christmas locked up, such as cards and toys, appear to have fallen short this year.
Stationery retailer Card Factory slashed profit expectations for its current and upcoming financial year after reporting "softer than anticipated Christmas trading" while Sainsbury's said that the toy market was down about 10% year-on-year, while gaming was down "over 35%".
Coupe says the Sainsbury's group, including Argos, "significantly overtrades" in those areas – it is the largest toy retailer in the UK and holds around 18% of the gaming market, making it particularly exposed to this decline.
"Last year we saw the market decline and this year we saw the market decline, so there is clearly an underlying trend there," says Coupe.
"If you buy an iPad for a few hundred quid, that's a lot of toys in Argos. So if people are swapping consumer electronics and other related items for toys then that would, at least in part, be some of the explanation"
B&M also reported "disappointing sales" in toys, which held back like-for-like sales at the retailer.
Tan says there were not enough new products to entice people to shop, including technology, toys and games.
This was certainly the case for John Lewis. Festive sales at the department store reported a 4% decline in electricals and home technology sales.
By contrast, Coupe says Argos had "a relatively good quarter for electronics" and hinted that the business could reduce its exposure to the toy market.
"It's clearly an area where we overtrade and we would want to do something about it," he says.
Tesco has already reduced its exposure to the toys market, a move that UK boss Jason Tarry says has paid off.
Tesco recorded a 0.4% decline in general merchandise sales, but Tarry says the retailer is "happy with our general merchandise performance overall" and dismissed rival Sainsbury's assertion that toy sales were down 10% across the wider market.
If larger retailers do beat a retreat from the toy market, Peel Hunt retail analyst John Stevenson argues this could boost the fortunes of the sector.
"Superstores getting into toys over the last 10 or 15 years has really damaged pricing," he says.
"From October half-term, toys basically become half-price. It's been self-fulfilling, very promotional and you've seen the demise of some retailers as a result. The Entertainer has dealt with this by getting exclusives and focusing on service and a sense of community. If the superstores move out of categories, it'd give the specialists a bit more freedom."
Catering to a conscious, cautious customer
Shoppers were more mindful of how much they spent and how they spent it this festive season.
Carruthers says consumers were cautious with spending pre-election, which impacted trading.
Furthermore, consensus is that the anticipated post-election boost in festive spend appears not to have materialised.
Coupe says the certainty of a majority government following December's election brought "no significant change in terms of trading" and warned the UK was "still in relatively uncertain times".
"Consumer confidence has been low over an extended period now. That continued throughout this period, where consumers were more than savvy"

David Potts, Morrisons
"There is nothing on the horizon that looks like it's going to change what has been a challenging consumer environment. As we look forward, we are working on the assumption that not a lot is going to change in terms of sentiment and backdrop.
"The reality is that customers have more money in their pockets than they did this time last year, they are just careful in the way they are spending it. That is reflected in retail sales over Christmas."
Potts echoes this view: "Consumer confidence has been low over an extended period now. That continued throughout this period, where consumers were quite a bit more than savvy. They were quite cautious in their spending, with concerns around the macro environment – the country's economic prospects – as well as their own personal finances."
However, PwC's consumer sentiment survey, conducted last weekend, shows net sentiment is up 10 points since September, which is the best result in more than three years.
Tan says: "Consumer confidence has bounced since the election but there wasn't much time for it to take effect before Christmas."
Shoppers were not just cautious, they were also changing how they were shopping over sustainability concerns.
M&S boss Rowe says: "What people give at Christmas is changing. People are being more conservative with the volume of things that they're buying, which is part of the sustainability thing we've been seeing for a while.
"People are moving away from low-price gifts to something that has longevity and value."
As a testament to this, Rowe notes that M&S sales of cashmere rose 40% and 15% across its menswear and womenswear lines respectively during the festive trading period.
Hooker says: "There has been a trend to more practical, slightly more sustainable gifting, which is not going to go away. People want to make sure the retailers they shop with have good sustainability credentials."
Stevenson adds: "The challenge for retailers this year is to present the consumer with an ethical product at a similar price point. People are still shopping with their wallets rather than with their ethics first, at the minute. It's increasingly important though."