What will happen this Black Friday? Which retailers will take part? And can they really make it profitable?
It's just over a week until Black Friday and swathes of UK retailers have already pushed the button on their sales.
The discounting event, an import from the US, has taken hold over the past few years and is now a huge sales driver. In fact, Black Friday is now make-or-break as far as Christmas trading is concerned.
But with consumer confidence at a low ebb and an election on the horizon, is Black Friday this year destined to fizzle rather than sizzle?
According to a survey by PwC, UK shoppers plan to spend 10% more than last year over the Black Friday/Cyber Monday period, with the average consumer planning to spend £224.
Payday boost
The timing of the promotional event, which falls on November 29, will help stimulate more spending, according to PwC consumer markets leader Lisa Hooker.
"This year shoppers may spend a bit more as it's later so post-payday," she says. "Payday will help shoppers but as it's slightly closer to December it may also pick up more Christmas spending."
Dixons Carphone go-to-market planning director Zeena Hill calls the post-payday timing of the discounting event a "great win".
"Great for both consumers and retailers, the timing is likely to mean an increase in purchases," she says.
Black Friday fatigue
However, UK shoppers are increasingly cynical about the discounting event.
The PwC survey, which also sought the opinion of shoppers in France, Germany, Ireland, the Netherlands and South Africa, showed UK shoppers were the least interested in Black Friday.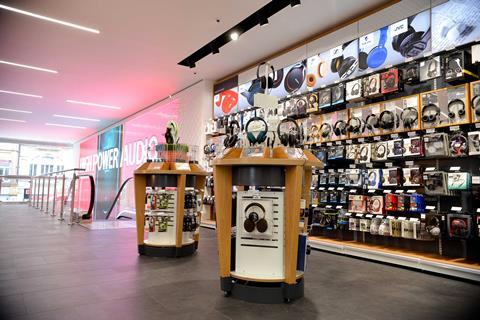 Only 52% of UK shoppers were interested or planning to buy something during Black Friday, compared to more than 80% of consumers in France, Ireland and South Africa.
Hooker says: "While it's become a firm fixture in the retail calendar, Black Friday is perhaps also the most polarising. We're seeing growing scepticism towards the event, with nearly half of respondents claiming to be uninterested in Black Friday promotions or avoiding it altogether.
"Some consumers doubt the quality of the deals on offer, with many seeing them as not especially good value or not worthy of interest, and this is likely to have been exacerbated as Black Friday deals have spread to the whole of 'Blackvember'."
'Blackvember' is already in full swing with many retailers already on Sale. Very owner Shop Direct kicked off its Black Friday Sale on November 8, while Amazon, the big architect of bringing Black Friday to the UK, launched its Black Friday Countdown Sale on Tuesday.
Curry's PC World started its Sale last Wednesday.
Hill says: "As we've done in previous years, we're offering customers a wave of deals in the run-up to Black Friday and on the day as part of our 'Why Wait?' campaign.
"The initial set launched on 13th November and many more will be announced in the run-up to Black Friday and leading up to Christmas."
Retail's conundrum
Hooker says the level of cynicism around Black Friday creates a "conundrum" for retailers.
"This situation creates an interesting conundrum for retailers who still need to serve the 52% of consumers who are looking forward to Black Friday for deals, or as an integral way of saving money for Christmas," she says.
"Retailers clearly can't ignore the event and do not want to risk losing out to rivals, but they need to manage it smartly to avoid alienating a large section of consumers."
PwC director of retail strategy Kien Tan points out that retailers can use different marketing channels to target customers interested in Black Friday sales.
"People who are interested in Black Friday thoroughly research it. They browse emails and money-saving websites," he says. "You can use these communication channels to reach those people without plastering 25% off everything over your website or shop front."
Hooker also suggests giving VIP customers targeted deals, offering either exclusive product or early access to deals, to make them feel special.
This is an approach that health and beauty retailer Superdrug has taken. Members of its Beautycard loyalty programme have been given early access to Black Friday deals from November 13 with promotions only going live to the entire customer base from November 27.
What will people buy?
The most popular purchases on Black Friday are electricals and technology with more than half (53%) of UK shoppers aiming to find a bargain in these categories, PwC found.
Black Friday is now the peak trading period for electricals retailers, eclipsing Christmas and the Boxing Day sales.
Tan says Black Friday is welcomed by electricals retailers as a lack of innovation in areas like mobile phones mean promotional events are necessary to drive sales.
Tan points out that electricals retailers plan such events to ensure they are not margin-dilutive, with retailers working with big brands to secure Black Friday deals up to a year in advance.
AO.com founder John Roberts says: "Logistically, there's a monster amount of planning that goes on behind the scenes and we get better at it every year and the better we get at it the more value we can drive for customers."
Fashion is the next most popular area for shoppers to purchase, with 29% of UK shoppers intending to buy clothing or shoes during the discounting event.
An unseasonably warm start to autumn in September and October means fashion retailers have a surplus of stock right now, which leads Hooker to believe "good discounts" will be available across the category to entice people to spend more on clothing.
"We're making sure we've got our best foot forward… We are setting ourselves up for a much better Black Friday than we had last year"

Nick Beighton, Asos
"Asos has already fired the starting gun by saying it's going to go for it this year. It will be reasonably well participated in in the fashion market," she says.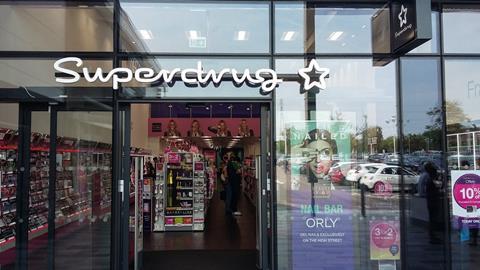 Asos's poor performance during Black Friday last year forced it to trigger a profit warning. Despite it offering 20% off everything last year, Asos' promotions did not stand out when compared to larger discounts offered by competitors.
However, Asos boss Nick Beighton told Retail Week last month: "We're making sure we've got the best foot forward for [this year's] Black Friday. We are setting ourselves up for a much better Black Friday than we had last year."
Tan points out that it is harder for fashion retailers to plan for Black Friday. Many have simply used the discounting event to clear stock.
New Look chief operating officer Nigel Oddy admits that last Black Friday it was "trading for cash" but says it has switched its focus to "trade profitably" this year.
He tells Retail Week: "We've got a marketing calendar planned for the period and are working with our supply base to do targeted promotions, but we are focused on driving full-price sales.
"We now have much-improved operational foundations and a healthy balance sheet, and enter the period in a fundamentally different financial position to last year when we were forced to trade for cash."
Meanwhile, M&S will once again opt out of a designated Black Friday Sale this year.
An M&S spokesperson told Retail Week: "We haven't done any specific Black Friday deals for the last couple of years and there are no current plans to change that – our focus is offering great value throughout the whole season including over the Black Friday weekend."
Managing margin
The later date of Black Friday may boost sales as those who have just been paid snap up bargains, but it has the potential to cannibalise full-price sales as people are in a "present buying mindset" in late November.
Tan says: "The issue is you don't have many shopping days between Black Friday and Christmas and we've got the election to factor in, too."
He recommends that retailers go back to full price quickly after Black Friday and Cyber Monday to preserve margin.
"There's 48% of shoppers who aren't interested in Black Friday. The peak time for buying Christmas presents is early December. If it's early December and people are willing to pay full price for it, it should be on full price to preserve margin," he says.
"There are people that think Black Friday is a bit of a con and the deals are fake. How do you prove that they aren't?"

Kien Tan, PwC
Tan says this approach will also provide evidence to cynics that Black Friday Sales are genuine.
"There are people that think Black Friday is a bit of a con and the deals are fake. How do you prove that they aren't? By making sure they're only available for a limited time."
Hooker also suggests introducing new stock into store on the Tuesday following Cyber Monday to "give people a reason to come back" after Black Friday Sales have ended.
Black Friday looks set to get shoppers spending once again but making sure the event does not destroy margin or put off those willing to buy at full price will be key. The proof will be in the Christmas pudding.