Wilko has posted plummeting profits as both the pound's fall and the "unilateral imposition" of the national living wage battered the business.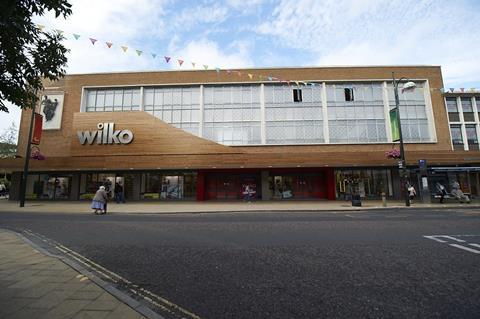 The value retailer's pre-tax profit slumped 80% to £5.2m in the year to January 28, 2017, compounded by losses of £12.9m on currency forward contracts.
The retailer, which recorded a 13% decline in EBITDA to £48.9m, said the EU referendum and subsequent fall in the value of the sterling was a key factor in the business' slumped profits.
Wilko said: "Sterling depreciated 15% against the US dollar following the Brexit vote and has remained broadly at this low ever since."
"The impact on UK prices is widely expected to result in up to 5% inflation during 2017 as UK importers struggle to absorb the cost increase of imported goods.
"The outlook for 2017 and beyond has been reduced from pre-Brexit levels as the UK adapts to uncertainty and consumers are expected to see a reduction in real wages."
The retailer also slammed the introduction of the national living wage and its impact on the value sector.
"Chancellor Osborne's final austerity budget surprised the industry by its unilateral imposition of a statutory minimum living wage at well above expected levels," said Wilko.
"All low margin businesses in a zero inflation economy were affected."
'Gloomy prognosis'
Despite what the retailer called "the gloomy prognosis and severe economic headwinds", Wilko recorded 1% like-for-like growth, as well as a 3.3% rise in total sales.
The value retailer attributed the sales uplift to having "sustained a sense of certainty in an uncertain economy".
The retailer, which geared up for an aggressive expansion into London and South East last August, opened 19 new stores during the period.
Retail Week Prospect estimates that Wilko's overall bricks-and-mortar estate comprised 398 stores at the end of this financial period.
The retailer also invested £41m into its business during the period, which Wilko said included "significant investments in IT resilience including safeguarding systems in and to the distribution centres and upgrades to the website."
The value retailer also bolstered its board during the period with the appointment of Argos executive Anthony Houghton as retail director and Sean Emmett as digital director.