Retail sales edged down in June as shoppers prioritised the World Cup and hot weather over non-food purchases.
Sales fell 0.5% year on year in the five weeks to June 30 but, following strong performances in the preceding two months, sales were up 2.1% on a quarterly basis, marking the largest increase since February 2015.
According to figures from the Office for National Statistics (ONS), non-food categories are the culprit in June's comparatively subdued performances as shoppers abandoned the high street as a result of warm weather and football viewing.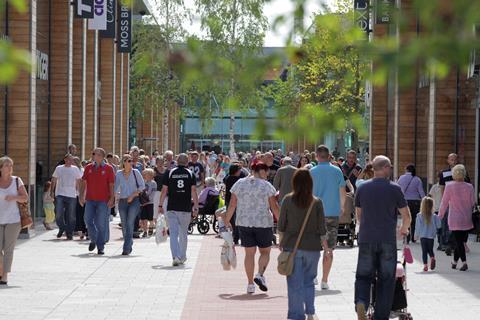 By contrast, the grocery sector recorded another month of strong sales in June. Food sales were up 2.2% on a three-month basis, marking the strongest period of quarterly growth since May 2001.
Online retail accounted for 18% of total sales during the period, with fashion and footwear purchases comprising the bulk of purchases.
ONS senior statistician Rhian Murphy said: "Retail sales grew strongly across the three months to June 2018 as the warm weather encouraged shoppers to buy food and drink for their BBQs.
"However, in June, retail sales actually fell back slightly, with continued growth in food sales offset by declining spending in many other shops as consumers stayed away from stores and instead enjoyed the World Cup and the heatwave."