Poundland, which posted a dip in overall sales despite like-for-like momentum, has drafted in an Elvis Presley voiceover on its self-checkout machines to drives sales.
The retailer's self-checkout machines, which are used across over 300 of its 850 stores, will offer a little less conversation and a little more music as they will be voiced by an Elvis impersonator for the next month.
The machines also plays Elvis songs including snippets from 'One for the Money' when a shopper opts to pay with cash and 'Suspicious Minds' when an item is placed in a shopper's bag without being scanned.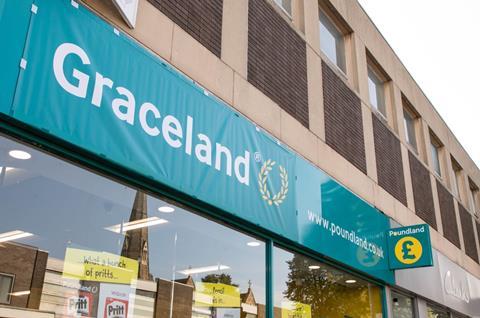 The retailer's branch in King's Heath was also rebranded Graceland to coincide with The King being the voice of Poundland's checkouts.
Managing director Barry Williams said if the scheme goes down well with shoppers he would like to have a different celebrity voice for the value retailer's self-checkouts every month – with Ali G and Borat both mooted as potential follow-ups.
"The self-checkout experience is usually a really irritating part of shopping for customers, so why not turn it into a positive, funny experience for them?" said Williams.
"In all seriousness, if we can get a shopper to come in and buy something they might not have otherwise so they can hear who the voice is at the checkout, that's a win for us."
The decision to draft in Elvis to boost sales comes as it posted a 5% drop in sales to €1.3bn (£1.2bn) in the nine months to June 30 while like for likes rose 1.7%.
The retailer attributed its fall in group sales to 60 store closures compared to the same period the previous financial year.
Poundland said its like-for-like sales have continued to grow in its current financial quarter, which Williams is confident will continue through the golden quarter and beyond.
"We've got some real momentum in the business right now and are trading really strongly," he said.
"The market is playing towards us as we get towards Brexit and inflation picks up, and we have one less competitor out there," he explained, adding that the retailer has started to see a pick up in sales since the demise of former rival Poundworld.