Notonthehighstreet.com reported a swing into the black in its latest full-year results, spurred by a shift in marketing strategy to focus on more profitable customers.
The bespoke online marketplace posted operating EBITDA of £1.7m in the year to March 31, against a loss of £2.8m the previous financial year.
The etailer's revenue for the period declined 10% to £36.6m during the period, while total transaction value fell 13% to £145m.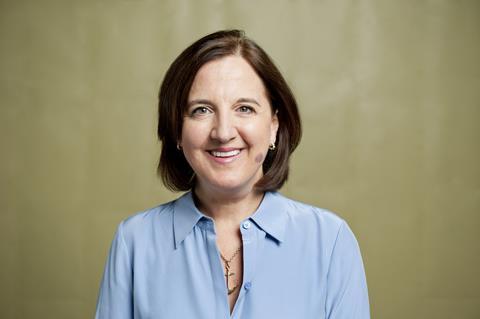 Chairman Darren Shapland told Retail Week the swing to profit was driven by cutting marketing expenditure in favour of a more targeted approach to its most loyal customers.
"We got to size and scale where we had a substantial business and last year we had a change of plan which hinged on getting the business into a profitable position and focusing more on that rather than continuing to grow at any cost," he said.
"We did deliberately trade off [a rise in revenue] because we knew we'd be cutting off some of the areas where we we'd been recruiting customers that would never be worth the lifetime value that recruiting them cost."
Notonthehighstreet, which has 2.5 million active customers, recruited Barrie Seidenberg as its chief executive in March.
Shapland, who led the business on an interim basis between former boss Simon Belsham's departure last year and Seidenberg's appointment, said the retailer's drive to profitability was a key priority in its most recent financial year.
"That put the business on a much better foundation for the future, because we are going to need to make some investment going forward and we wanted to give Barrie the best opportunity to make that investment knowing that the underlying business is profitable," he said.
Seidenberg, who was previously boss of US tours and activities marketplace Viator, said she plans to drive investment into developing Notonthehighstreet's technology platform in the year ahead, as well as developing its in-house digital marketing team.
"We've taken our performance and pay-per-click marketing in-house and are building up expertise internally," she said.
"Having an in-house team means you can really drive much more efficient marketing and be much more successful when you're fully in control of it yourself."
Notonthehighstreet also plans to recruit a chief technology officer to replace Hugh Fahy, who left in February 2017.
Seidenberg also plans to appoint a chief product officer to the board for the first time, with searches for both roles underway.
"From a US perspective, it's pretty standard role and will ensure we have a person who is really helping us understand the customer's perspective and expectations, which have shifted quite dramatically over last five years," she said.