Rural specialist Countrywide is scaling back on non-core products, including fashion, as it makes redundancies across its business.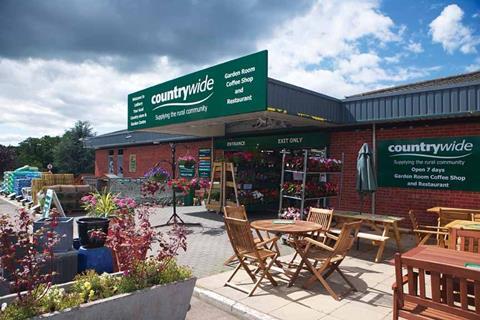 Chief executive John Hardman said it was "going back to basics" after profits of lines such as clothing and household goods slipped in its first half.
"Clothing and footwear were hard hit – items which rely on discretionary spend," he said. "Our technical equestrian clothing held up but with more general stuff such as coats and fleeces people are making do.
"We're moving out of those non-core areas which we've drifted into and are getting back to our farming and equestrian heritage."
The 48-store retailer has made 50 staff redundant as part of its £2.5m cost-cutting drive after falling into the red. Like-for-like sales dropped 4% in the six months to November 30, 2011.
Despite a group operating loss of £1.2m in the first half against a profit of £300,000 the year before, Hardman expects to be back in the black by the end of its financial year and is targeting a 4% to 5% like-for-like advance in the next financial year.
Countrywide is adding more value lines to its range to appeal to cash-strapped shoppers. It launched its first tranche of value products in autumn, and they now account for 4% of overall sales at its retail division. Hardman expects them to account for 7% by the end of the year.
The retailer is also relying on store staff to become more entrepreneurial to get the most out of its loyal customers, who often buy in bulk.
"We're working our account customers harder," Hardman said."Our staff are getting in touch with them personally and offering tailored deals. We're training our staff to be more commercial animals."