Card Factory has downgraded its full-year profit expectations despite registering a boost in interim sales.
The specialist retailer suffered a 0.2% dip in like-for-likes during the in the six months to July 31 amid a "weak consumer environment and extreme weather", but total sales increased 3.2%.
However, it cautioned that profits for its current financial year would now be in the range of £89m to £91m, between 3% and 5% below analysts' consensus, according to Investec.
Card Factory chief executive Karen Hubbard stressed that the firm's fourth quarter would be "critical in determining the final result for the year".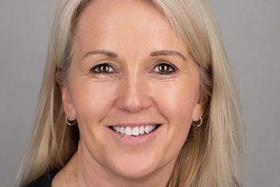 The retailer posted record father's day sales during the period, but sales of personalised cards slumped 8.5% in a "highly price competitive market".
It opened 25 new UK stores in its first half and is on track for its target of 50 store openings for the current financial year.
The retailer also has seven shops operating in Ireland on a trial basis.
"We continue to experience a weak consumer environment, made all the more challenging by the impact of this year's extreme weather conditions on high street footfall," said Hubbard.
"The performance of our seasonal ranges has been strong, with our best ever father's day in terms of volume and value, although we recognise there has to be more focus on our Everyday ranges, which have lagged the seasonal performance."