Pawnbroker Albemarle & Bond is eyeing more pop-up shops as landlords aim to attract the footfall drivers to their retail schemes.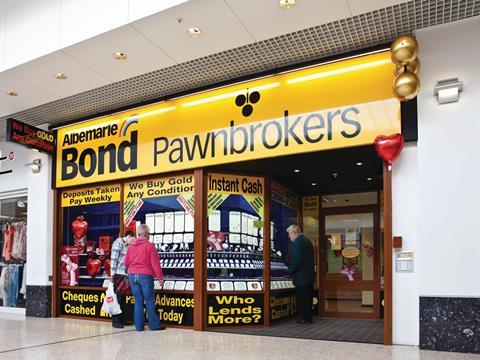 Chief executive of the group Barry Stevenson said: "A number of shopping centres are keen for us to come there. We're not just attracting footfall, we're giving people money which is going back into the centres."
Stevenson said the retailer's gold-buying pop-up shops had notched up "particularly strong" performances since opening. In its first half to December 31, 40 pop-up shops were opened, and the vast majority are still trading on short-term leases.
The pawnbroker has already confirmed four new pop-up shops in the second half and is looking for further sites.
It is also pushing ahead with its permanent store expansion and is on track to open 25 standard stores this year, focusing on the Southeast where it has seen the best return from new outlets. Chief financial officer Liam Moran said the 215-store pawnbroker will continue opening 25 shops a year as it aims to reach 400.
However, Albemarle & Bond's retail sales have been hit as the rise in gold prices made its products less affordable for customers. As a result, the pawnbroker has reduced the amount of retail stock it holds.
Stevenson said: "Raw materials have increased 30% over the past four years. We've had to pass that on and it's pushed the affordability of our jewellery out of reach of our customers. Out of season we're cutting [stock] by 25%."
Gross profits from jewellery retail dipped from £4.1m to £2.7m in its six months to December 31.
Despite the decline at its retail arm, pre-tax profits jumped 12% to £12.1m in the six months to December 31. The profit rise came despite costs increasing 27% due to the pawnbroker's expansion. Its pledge book rose 7% over the period to £38.3m against strong comparatives last year.
The pawnbroker is also set to launch a transactional website in its next financial year.
Outside its retail arm, the business makes money by scrapping gold and offering loans.