Shop Direct has evolved from a catalogue retailer to a slick online operator. As it moves towards profit, Gemma Goldfingle visits its headquarters.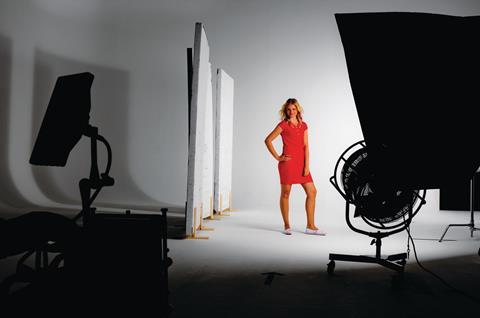 Six years after its creation, through the merger of Littlewoods and GUS's home shopping operation, Shop Direct is getting closer to fulfilling the retail vision behind the tie-up.
There have been tumultuous moments along the way, as the formerly bitter competitors - each originally based in the traditionally rival cities of Liverpool and Manchester - were integrated.
But now the task is almost complete. Shop Direct, the UK's biggest player in the home shopping field. With retail sales of £1.4bn annually and total sales of nearly £2bn, is now focused on growth, says chief executive Mark Newton-Jones.
He can survey the progress with some relief. "It was a massive challenge, migrating two businesses that were culturally different, as well as fierce competitors with individual heritages going back decades," he says.
"Tough decisions had to be made along the way to create the future organisation"

Mark Newton-Jones, Shop Direct
Newton-Jones was appointed chief executive of Shop Direct when it was newly formed in 2005. Billionaire tycoons the Barclay brothers, who also own The Ritz Hotel and The Daily Telegraph, had bought the Littlewoods business in 2002, followed by the GUS home shopping operation in 2003, and decided to merge the two.
Under the Barclays' ownership, Littlewoods shops were hived off into a separate division and later sold - a decision that looks prescient given the rise of online shopping since.
But much restructuring was needed at the home shopping business. "Tough decisions had to be made along the way to create the future organisation," admits Newton-Jones. The company moved its headquarters to Liverpool. Merchandise was overhauled, technology was harmonised across the group, warehouses and call centres were closed. Weaker brands, such as online specialist sports website E-sports and fashion website Abound, were phased out, although there was a general shift to online rather than traditional catalogues.
Brand revamp
But harmonising the two businesses was just part of the challenge. Shop Direct's brands faced an image crisis, according to its retail director Gareth Jones. "People were ashamed to be Littlewoods customers," he says. "They would be kicking the catalogue under the coffee table when their mates came round. We were seen as an old, outdated brand. It was a huge challenge, especially with Littlewoods, to rebrand it as a fresh, online brand."
Increasing online sales was vital to the group's transformation. The agency catalogue home shopping market had been in managed decline for a decade and Shop Direct's online business accounted for less than a quarter of total sales in its 2006/07 financial year.
Retail Week Knowledge Bank director Robert Clark says: "The traditional mail order operators were slow to achieve the transition from paper-based to web-based operations, for a mix of competitive and operational reasons.
"In particular, the high street clothing retailers had taken the initiative with sharper pricing and faster changing fashions in the market sector that has been the largest segment of the agency catalogue businesses."
The retailer ploughed investment into developing its online operations, and now it is anticipated that 70% of sales will have been transacted over the web in its current financial year.
Jones, who joined Shop Direct in 2009 from Phones 4U - where he was managing director of its online business - says ramping up online operations was vital to adapt to the changing ways in which its customers were shopping and to attract new customers to its brands.
Now Shop Direct is competing with the fastest of fashion retailers. Jones says: "You don't survive in a retail environment these days by putting out product and thinking that will last for 26 weeks - it doesn't last 26 minutes now.
"Trends and fashions are constantly changing. Online allows us to have a credible product throughout a season."
The retailer constantly updates its website with new products and, to speed up the process, has opened its own studio with photographers and design teams at its headquarters. The approach enables new products to go live online within a week of arriving into head office.
New offerings
The retailer also had to revamp its product. Its customer-base had changed as access to credit cards became more widespread and customers became less reliant on its 10-month, interest-free credit offer.
Jones says: "Previously people needed to shop with us because they got the credit from us. Now we have got a standalone proposition. People have got choice, they can and were going elsewhere."
The retailer devoted more attention to finding out who the Littlewoods customer was and making sure the product was right for them. And to market this improved product as a fresher brand, the retailer went for a celebrity tie-up - a strategy it has stuck to since.
TV fashion presenters Trinny and Susannah were first up, fronting the retailer's catalogue and advertising campaign in 2006, in what Jones calls a "transformational point" in the retailer's heritage. "We moved into cooler, celebrity style," he says. The Littlewoods brand is now fronted by WAG and style icon Coleen Rooney.
Shop Direct narrowed its pre-tax losses from £114m to £21m in its last financial year to April 30, 2010, signalling its transformation is nearing completion. Despite turnover remaining flat at £1.7bn, EBITDA rocketed 38% to £132m as a result of greater operational efficiencies and reduced costs.
Now that its backroom operations are harmonised and the business is largely integrated, the group has focused on expanding through the launch of new brands. It introduced Very, a brand targeted at 25- to 35-year-olds in mid-2009, and mature brand Isme earlier this year.
Both brands have "done fantastically" according to Jones, who declined to give sales figures. In its last update covering Christmas, Newton-Jones said Very was the group's star performer, as the brand's sales soared 36%.
"If we'd launched Very three to four years ago it would have been a disaster," admits Jones. "We wouldn't have known which platform it would have been on, which technology to use. But now the integration is complete we have the infrastructure and staff in place, we've turned our focus to how we can grow."
And the celebrity associations have continued. Loose Women star Lynda Bellingham is the face of Isme and Very is linked with presenters Holly Willoughby and Fearne Cotton.
Jones says: "With new brands we use the leverage of celebrities who are well known. But Very has to stand on its own two feet. We're trying to stand for something that is not Fearne and Holly. That's what we're working on now, trying to stand for more than the celebrity."
"Now the integration is complete, we have turned our focus to how we can grow"

Gareth Jones, Shop Direct
More to come
And Very and Isme are just the start. Jones revealed that the retailer will launch another brand in the medium term and will focus on narrower target markets after abandoning its one-size-fits-all approach.
He says: "There will definitely be new brands. In the next 18 months we will have launched a new brand. We're looking at some slightly more niche areas. That's what's taking up our time the moment - finding the new Isme."
New brands are not the only route to growth the etail giant is following. It is also gunning for international expansion and has hired former Pentland Brands vice-president of international business development and licensing Marcel Apfel to spearhead its assault.
The retailer has an overseas presence through Littlewoods Europe, which delivers to 25 countries, but "it could grow a lot bigger" and expand outside of Europe according to Newton-Jones.
After managing to bring Liverpool and Manchester together, overseas markets would probably hold no fear for Newton-Jones.
The future according to Shop Direct
Traditional home shopping retailers that have made the transition to being multichannel retailers are now leading the way in innovation, maintains Shop Direct head of research and development Ian Fanning.
The retailer runs focus groups to discover what would improve customers' shopping experience and is in frequent contact with the technology providers to key into the latest innovations.
Shop Direct is backing mobile commerce to revolutionise shopping. Mobile sales totalled more than £5m in March alone, compared with less than £1m a year previous.
"Mobile will be massive," says Shop Direct retail director Gareth Jones. "I fully expect mobile sales to quadruple within the next few years."
Last month, the group launched a mobile-enabled site for the Very brand, which Jones claims will be more important than mobile apps. He says: "Before it launched, mobile accounted for 3% of sales and now it's 5%. And we're not even promoting it."
The retailer also expects the iPad to change the way its customers shop.
It has launched an iPad app and is assessing what else can be done with the technology. "It will be supporting the catalogue in the future," says Fanning.
Despite soaring online and new media sales, Jones says the home shopping group will not ditch the catalogue, especially for its older brands. When mature brand Isme launched earlier this year it acquired 6,000 new customers a week and 95% requested a catalogue. "Lots of people still want a catalogue," says Jones. Lighter, magazine-style publications in particular are gaining popularity among younger shoppers.
Unlike rival home shopping giant N Brown, which intends to open some trial stores for its Simply Be brand, Shop Direct will not return to physical stores.