Half-year pre-tax profits hit £0.1m after loss last year 
UK retail sales grow 12% to £40m 
Like-for-like UK retail sales up 14%
Luxury fashion brand Mulberry has returned to the black in its half-year as the retailer continues to push its multichannel offer.
Pre-tax profits came in at £0.1m in the six months to September 30, following a pre-tax loss of £1.1m in the prior year.
Total sales rose 5% to £67.8m.
Mulberry's profits will be welcome news for the retailer, which reported an 86% profit slump in its latest full-year figures.
Mulberry has invested in lowering prices, improving its multichannel proposition and international expansion to drive growth.
Wholesale sales fell by 11% to £17.4m. Gross profit margin increased 1.6% to 61.5%.
Online sales jumped 20% and now represent 12% of overall revenue. Sales through mobiles and tablets represented 46% of these sales.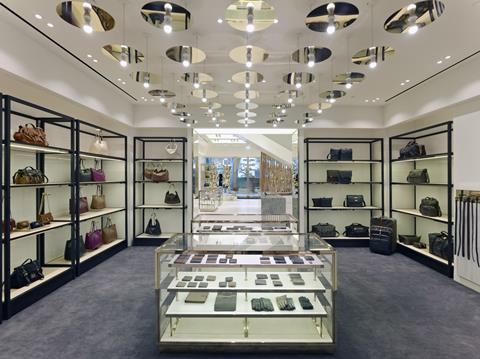 The retailer's UK like-for-like retail sales grew 14%.
In the current trading period, for the 10 weeks to December 5 total sales rose 4%, with like-for-likes up 5%.
'Tangible results'
Mulberry chief executive Thierry Andretta said: "Our strategy is beginning to deliver tangible results in line with our expectations."
He said the brand remained committed to its UK manufacturing base, which produces 50% of its handbags.
Mulberry has invested in its two UK factories to increase the retailer's operational efficiency, with both now working at full capacity and employing 600 people.
Looking ahead, Andretta added: "We are excited about the future and look forward to the Mulberry brand fulfilling its potential both in the UK and internationally."