Majestic Wine has appointed Naked Wines founder Rowan Gormley as its chief executive as it acquires the online rival.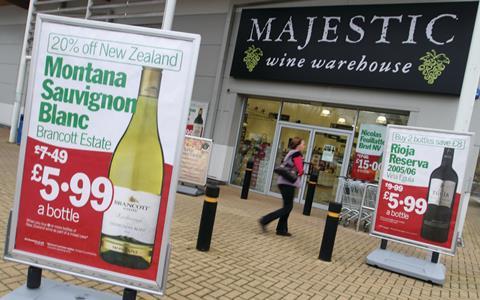 Majestic is to buy etailer Naked Wines for up to £70m, which includes £50m payable on completion in cash, plus up to £20m in Majestic's ordinary shares. Majestic said the deal will help it become an international multichannel specialist.
As part of the deal, Naked Wines boss Gormley will take on the vacant chief executive role left open by Steve Lewis after he stepped down in February.
Majestic chairman Phil Wrigley said: "The acquisition of Naked Wines represents a transformational deal. Majestic's distribution skills, a nationwide UK store network and customer service orientated knowledgeable staff, are a perfect fit with Naked Wines' unique sourcing and selling model.
"This acquisition will significantly accelerate the planned development of Majestic's online capabilities whilst providing Naked Wines with a nationwide store network to allow a click-and-collect delivery option for its customers. In addition, this acquisition opens up attractive international markets, increasing our potential customer reach eightfold."
The acquisition will open up the US and Australian markets to Majestic because Naked Wines already operates in these countries.
Naked Wines will continue to operate as an independent brand and its senior team will remain with the business and receive over 70% of the potential consideration in Majestic's ordinary shares, based on their performances.
Majestic Wine appoints Naked Wines founder as CEO as it acquires rival
1

Currently reading

Majestic Wine appoints Naked Wines founder Rowan Gormley as CEO as it acquires online rival

2