Sales increased 43% in five weeks to December 31
Mobile sales grew 122%
Website re-launched in November
Online furniture retailer Made.com has revealed a jump in revenue over the Christmas period driven by sales through mobile devices.
The online furniture retailer told Retail Week that sales leapt 43% year on year in the five weeks to December 31.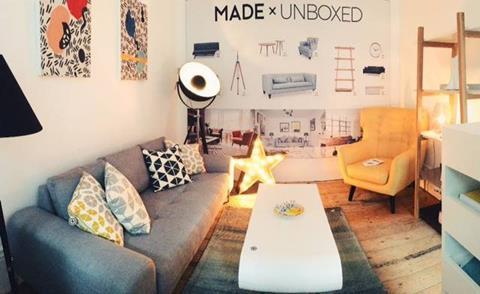 Made's sales were led by mobile purchases, which rose 122%, while mobile traffic to the etailer's website grew 70%. It comes after the retailer re-launched its website in November.
Made's UK country manager, Annabel Kilner, said: "December was an exceptionally strong month of trading for us, with significant growth on traffic to the site."
The etailer is also opening a pop-up showroom in Brighton until January 28.
Made has existing showrooms in London, Liverpool and Leeds where shoppers can test products before they purchase.