Joules has seen its share price soar by nearly a quarter since commencing its first day of trading on the London Stock Exchange this morning.
The retailer's share price has surged 22% from 160p to 195p since floating on AIM today.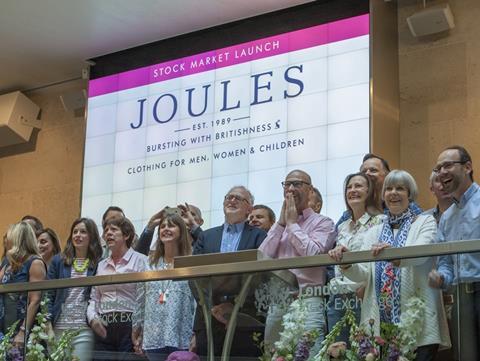 The fashion and home retailer has listed 7.1 million new and 41.2 million existing shares in a move designed to raise £77.5m from institutional and other investors.
Joules had conditionally allocated the entirety of its available shares ahead of its listing to interested investors and plans to use £11.5m of the capital raised to pay off an outstanding shareholder loan.
The retailer plans to invest the remaining cash injection into accelerating its UK and international expansion.
Founder Tom Joule has retained a 32.2% stake in the fashion retailer, having slashed his shares in the business from 80% ahead of its listing.
Earlier this week, Joule said he was "delighted with the strong response to the placing" and said it was indicative of "investors' recognition of the significant further opportunities for the group both in the UK and internationally".