Debenhams is investing further in womenswear, and it is not the only department store making gains in the category.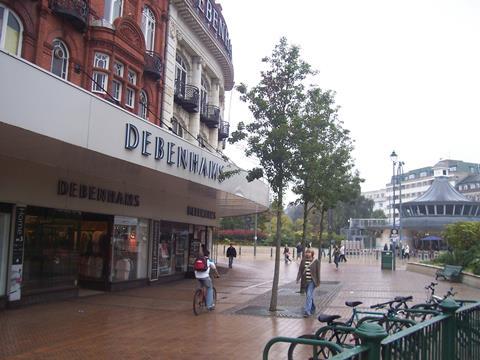 Why are we talking about it?
Department store group Debenhams revealed it is upping investment in womenswear to continue making gains in the highly competitive category. The retailer's market share edged up 20 basis points in the 12 weeks to August 5.
How does the womenswear market break down?
Multiple fashion retailers command 32.8% of market share, followed by general stores at 14%, according to Kantar Worldpanel data for the 24 weeks ending August 5. Department store groups hold 9.8%, while discounters have an 11% share and supermarkets 8.2%. Home shopping businesses account for 6.9%, pure-plays 3.6%, sports shops 3% and indies 3.1%.
How is the market faring?
Reduced demand and an increased level of discounting mean times are tough. For instance, Womenswear produced its worst performance for four years in the 24 weeks to July 8, 2012, according to Kantar data. Sales were down 3.2% at £6.4bn.
What are retailers doing to stimulate sales?
While others have resorted to discounting, Debenhams has focused on investing in product development in areas that it has room to grow, such as women's footwear and accessories. It has also pushed its exclusive product such as its Designers at Debenhams range, and added a new name, Marios Schwab, to its stable last week.
John Lewis has also introduced exclusive designer ranges, such as a collaboration with Alice Temperley, which launched earlier this month. Others, such as Asos, have tried to entice shoppers by keeping their prices sharp.
Who is winning and losing?
Debenhams is not the only department store group to have reported gains. Fashion sales overall at John Lewis were up 7.2% in its half-year to July 28 and, in the week to September 15, womenswear was up 21.3%. Department store groups' share of the womenswear market edged up 0.3% over the past year.
Meanwhile, Marks & Spencer is thought to have lost share. Its overall general merchandise sales plunged 6.8% in the quarter to June 30.
Discounters seem to be struggling, despite the economic climate, and have lost 0.5% share over the year, although Peacocks' administration may have skewed figures.
Grocers have grabbed share – up 0.4% year on year according to the latest Kantar figures. Gok Wan's range for Sainsbury's is understood to have been popular with shoppers since its launch last October.