Fashion retailer Uniqlo has revealed plans to refurbish and expand its global flagship store on London's Oxford Street.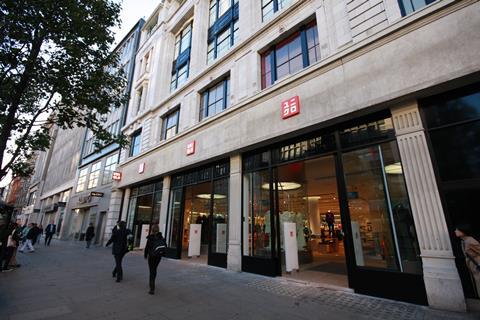 The refitted Uniqlo store will have a new layout and two additional levels, bringing its total number of floors up to five.
The shop closed on March 9 and will reopen in the autumn/winter of 2015. The retailer said the new store will showcase technologies and innovative designs.
Uniqlo Europe chief executive Berndt Hauptkorn said: "We are excited to offer our customers a better retail experience, in a larger and more comfortable environment and we look forward to welcoming everyone to our new store later in the year. At the same time, we apologise for the inconvenience that the temporary closing of the store may cause."
In order to make space for the additional two floors, Uniqlo's head office has moved to Kingsway in London.
The store originally opened in November 2007 and was Uniqlo's largest in the world. The retailer now boasts 10 branches in London.
The flagship store's reopening date has yet to be announced.