Bonmarché plans to float on AIM and says it is well placed to take advantage of anticipated growth in the mature womenswear market.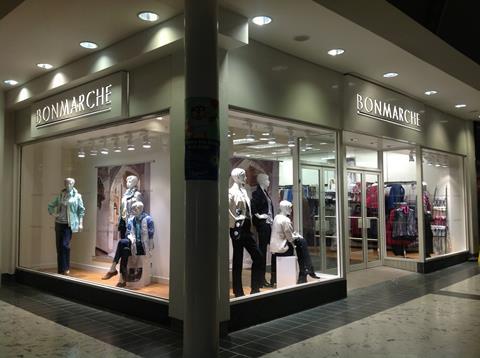 Why are we talking about it?
Mature womenswear retailer Bonmarché revealed its intention to float on AIM last week. The retailer has been controlled by private equity group Sun European since January 2012 and has been "transformed" under its ownership with "a step change in profitability", according to Bonmarché.
The retailer says it is well placed to take advantage of the anticipated market growth in the over-55 femaledemographic.
How is the mature fashion market performing?
It's the fastest growing part of the fashion market, according to Verdict senior analyst Honor Westnedge.
The UK population is ageing and there will be 900,000 more women over the age of 45 in three years, according to Verdict.
The trend is forecast to continue and by 2036 there will be 17.7 million over-45s, accounting for 57.5% of the female population.
Westnedge points out that mature shoppers have more to spend. Sun European snapped up a raft of retailers aimed at older shoppers, such as Jacques Vert and American Golf. Sun European boss Paul Daccus says the market has been less affected by the downturn.
Westnedge also highlights that, in contrast to younger consumers, mature shoppers are more concerned with quality and range than price, making it a lucrative audience.
Who else is targeting the market?
Bonmarché says it has "a limited number of direct competitors". Westnedge agrees that there are few specialists but highlights Edinburgh Woollen Mill and Country Casuals as rivals. Marks & Spencer holds the largest market share of older womenswear.
Department stores also fare well, according to Westnedge who says older shoppers also seek out an experience when buying clothing and are attracted to shops with cafés.
However, Westnedge expects more retailers to diversify to target the older market.
What risks are there in targeting older shoppers?
The next generation of over-45 year olds are more trend-focused and retailers need to adapt their offer to maintain appeal.
Westnedge also highlights that the rising pension age means older shoppers will be looking for workwear. Retailers such as Bonmarché, which specialises in floral skirts and fleeces, do not sell workwear at present.
She says retailers need to adapt their proposition to meet this broad audience's changing needs.