Other retailers poised to follow SuperGroup's 'sensible' lead with lower prices.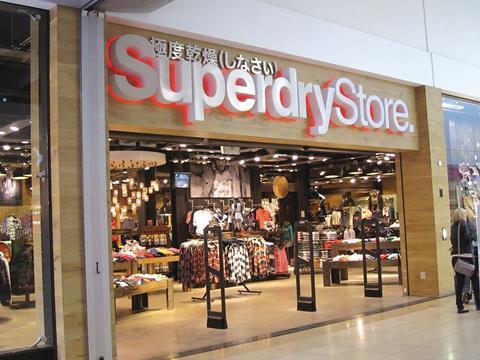 Supergroup, owner of the trendy Superdry brand, is leading a charge of retailers preparing for a tough 2012 by cutting prices that will better cater for hard-hit consumers.
SuperGroup chief executive Julian Dunkerton said reductions could be as much as 30% on some lines, enabled by an expansion of the supply base and move in production to India and Turkey.
Home shopping group N Brown chief executive Alan White said it similarly plans to pass on production cost savings to the consumer.
Prices at N Brown, which operates brands including plus-size specialists Simply Be and Jacamo, will begin to fall year-on-year from the second half of 2012.
Dunkerton said: "There are cheaper retail prices coming through and the product is just as good quality, or even better. We're getting better margins as cotton prices come down."
Dunkerton – who this week revealed a December like-for-like increase of 9.3% at SuperGroup – declined to say how far reaching or deep the price drops will be, but the price difference between the new lines and their existing counterparts would "not be insignificant".
A £55 to £65 pair of chinos will retail at £45 from the autumn, for example.
White said the trimming of N Brown's prices would make it "more attractive" to cash-conscious consumers and will distance it from the discounting frenzy that characterised Christmas trading across retail.
White said: "Retailers need to be sharp on pricing. We need to be selling at full margin rather than discounting."
Oriel Securities analyst Jonathan Pritchard said SuperGroup's pricing move was sensible.
"Their customers don't have any money. Everyone wants to look good on Friday night, but if they spend the money on doing so, they can't afford to go out," he said.
Pritchard said he expected to see an uplift in SuperGroup's sales volumes following the change and predicted other retailers will follow suit.
Maternity retailer Mamas & Papas has started to widen its pricing architecture, producing a cheaper version of its popular stroller to make it "more accessible" to customers.
Pritchard said: "Sensible retailers will be passing on reductions in input cost to the consumer to make it easier for them and encourage spending."
He said it was more sustainable than discounting to push sales – a route that many retailers took in the run-up to Christmas.
Marks & Spencer promoted before Christmas and took a margin hit, although chief executive Marc Bolland said that would be compensated for by cost savings.
Bolland insisted its promotions were planned and effective. The retailer this week posted a 0.5% like-for-like uplift in the third quarter to December 31.
Bolland did not rule out the possibility of more promotional activity as the retailer prepares for a challenging retail market in 2012.