Sosandar has swung to a half-year profit and delivered a bullish update on current trading as it targets sales momentum.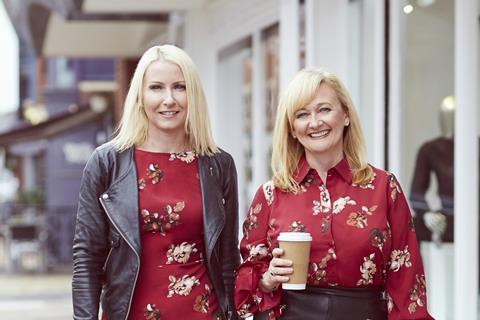 The online fashion retailer moved into the black during the six months to September 30, posting a pre-tax profit of £77,000. That compared to a loss of £1.1m during the same period a year ago.
Gross profit surged 66% to £11.4m, as revenues rose 72% to £20.9m.
The number of orders placed on Sosandar.com jumped 43% to 347,137, as total website visits climbed 25% to 7.7m during the period.
Sosandar's active customer base swelled by a third to 254,601, while average order values were up 4% to £90.
However, the etailer admitted that gross margins slipped 2.1 percentage points to 54.4%, as a result of "more normal post-Covid trading" and its planned end-of-season sale in August.
Since the end of its first half, Sosandar said it had delivered "record sales months" in October and November, including a bumper Black Friday.
The seven days covering the deals extravaganza delivered the "strongest sales week on record" for its third-party partners, as partywear, knitwear and outerwear sold in "particularly strong" volumes.
Sosandar said those trading patterns were "very encouraging" and that it was now targeting further "positive momentum" in the countdown to Christmas.
It added that, despite the "unpredictable" trading environment, the business had "a proven track record of being able to navigate difficult times" and remained "confident" in both its full-year targets and the longer-term outlook.
Sosandar's co-chief executives Ali Hall and Julie Lavington said: "This performance is a testament to the relevance of our strategy, unique and broad product offering and ever-increasing brand awareness, which has enabled us to continue to deliver for our customers, despite the challenging macroeconomic backdrop.
"Looking ahead, while the external environment remains challenging, it is important to note that as a business, we have successfully mitigated many of the headwinds we have faced over the past two years.
"We have a brilliant brand, highly differentiated product that is in demand across all our channels and a great team who constantly execute our strategy well. We continue to trade in line with market expectations for the full year and remain confident in the longer-term outlook for the business."