Shop Direct has revealed its luxury spin-off site VeryExclusive.co.uk will launch during London Fashion Week next February.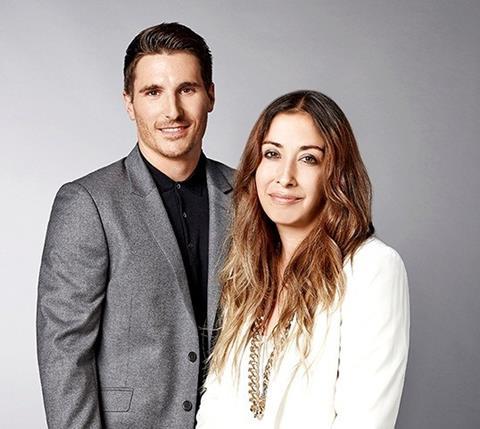 VeryExclusive.co.uk will span women's clothing, footwear, accessories and beauty and will sell both 'accessible luxury' and 'high street luxury'. The retailer will offer credit with an account with a representative APR of 18.9% and will also offer Very's 'Take 3' payment option, which enables customers to spread the cost of their purchases across three monthly, interest-free payments.
The 'accessible luxury' arm of Very Exclusive will offer diffusion and second lines from designer fashion and luxury beauty brands. It has signed up fashion brands including Marc by Marc Jacobs, Vivienne Westwood and McQ.
Meanwhile the 'high street luxury' division will focus on premium high street brands and the 'luxe' collections of high street retailers such as Reiss.
The beauty offer will include brands such as Stila, T3, Bliss, Elemis and Laura Mercier.
The etail group hired My-Wardrobe.com founder Sarah Curran MBE last December to spearhead its luxury push and she is managing director of the new venture.
She has made a raft of appointments to support the Very Exclusive launch including Harvey Nichols buyer Vikki Kavanagh, who joined in the summer, along with former Harrods head of beauty Clare Morgan, who is leading the category in a consultancy capacity.
Hugh Longland, who was previously head of consumer PR at Shop Direct, is overseeing strategic brand partnerships and marketing for Very Exclusive and the London editor of American style website Refinery29, Emily London, will head up content development for the site as editor-in-chief.
Former Harrods and My-Wardrobe.com PR boss Lauren Stevenson will look after the PR and communications for Very Exclusive.
Curran is recruiting for further roles across buying, trading and creative. Very Exclusive will be based in Shop Direct's offices on Pollen Street, London, supported by its Liverpool head office.
Shop Direct group retail and strategy director Gareth Jones will oversee the development on behalf of the retailer's executive board.
Jones said: "After months of market research and testing, it's extremely clear to us that there's a real appetite – both among existing customers of Very.co.uk and women who don't currently shop with our brands – to shop a standalone luxury site and have the option to spread the cost.
"We've also been delighted with the reaction from the luxury brands we've spoken to, who've seen immediately that Very Exclusive offers them the opportunity to access a customer base that wouldn't otherwise be able to afford to buy their products outright. We're confident that Very Exclusive is going to be a massive success."
Curran said: "With Very Exclusive, we'll be looking to offer a curated edit, along with our favourite must-have pieces of each collection that will fit perfectly into every woman's wardrobe.
"As well as offering the option to spread the cost, there'll also be a keen focus on accessible price points. The site itself will provide a rich editorial experience that will guide women through the season's collections, trends and key looks.
"We believe Very Exclusive is going to go down a storm with stylish women across the UK and are throwing our full weight behind the brand. We couldn't be more excited to see the reaction when we push the button next spring."