As Claire's Accessories' turnaround progresses, its European boss is busy planning new formats, partnerships and online domination. Gemma Goldfingle reports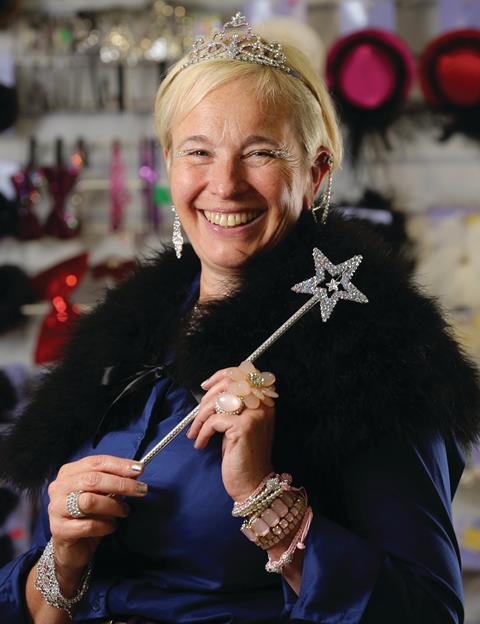 Beatrice Lafon has certainly got into the mindset of her teenage clientele. When Retail Week met the vivacious Claire's Accessories boss, ahead of a party to celebrate the retailer's tie-up with Unicef, she was donning Eye Rocks - a selection of diamantés decorating her eyes.
And it doesn't stop there. Lafon reveals her earrings and bracelets are also from Claire's, then opens her handbag to reveal some iPod speakers she has just bought on her most recent store visit.
"Before I started here I used to only wear fine jewellery, but now I can't resist Claire's," she laughs.
Lafon, who grew up in Paris, has been president of Claire's Accessories' European business for just over a year now, and has hit the ground running.
She has already made a raft of changes to reverse the trend of five years of declining sales at the accessories group, as it battles the migration of shoppers online.
"We're going back to our roots and reconnecting with our customer. We are all about fun. People come to Claire's to make up, do up and dress up," she says.
"In recessionary times, customers don't need anything and they know it. We certainly don't sell anything that you need, so we have to sell something that you love."
She has increased the fashion appeal of Claire's offer, bringing 115 new lines into stores each week, and upped its value credentials with prices 5% lower than they were last year.
Lafon is best known as a turnaround specialist, with stints at Dutch group Etam, TJ Hughes - where she was brought in to sell the company, which she did within 12 weeks - and Woolworths under her belt.
She says: "It dawned on me in maybe 2000 that throughout my 20 years in retail, even when I was at M&S, I was always fixing things.
"My employers clearly saw that as my strength before I did. I was always brought into buying areas where all was not happy and it was my job to find out why and fix it."
However, Lafon's outlook changed when she had her son five years ago. "It's difficult to do the globetrotting thing when there's school to consider. Claire's is the only place I see the scope in staying longer term."
Lafon believes there is oodles of opportunity for Claire's in the UK. She refers to the retailer as a "sleeping giant" and points out that it has 95% brand awareness here.
With 407 UK stores, the retailer certainly has scale. It has been reducing its portfolio however and Lafon admits there is still room to "contract a little bit".
She says: "For where the market is, we probably have too wide a reach. With the growth of internet shopping, there's no need to be in every little town."
However, she is eyeing opportunities such as concessions. "We're the Starbucks of fashion - we would bring a younger audience to department stores," she says.
Plans are afoot to launch a UK transactional website next year, which she believes has massive potential, in particular through mobile shopping, as an increasing number of teenagers and pre-teens own smartphones.
And Lafon has experience with children, since her five-year-old son dominates whatever spare time she has in-between visiting the retailer's different European markets.
Although she has less time for globetrotting than she used to, Lafon still loves to travel. It also clicks with her penchant for food and wine. "Having lots of business dinners is good for that, but not good for the waistline," she jokes.
Hopefully the only thing expanding will be Claire's profits as her turnaround plans ensure the retailer has a sparkling future.