The value fashion retailer plans to open 13 new standalone stores before Christmas
Pep&Co has opened four concessions in Guess How Much! outlets
The retailer will open the first of its new stores in Pontypridd, Wales next week.
Pep&Co plans to open more stores in addition to concessions in Guess How Much! outlets to bolster its offer for Christmas trading.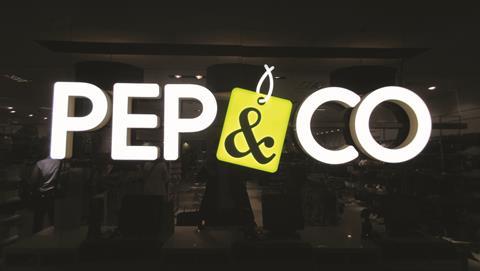 The value menswear fashion retailer is planning to open new stores across Cardiff and Doncaster before Christmas as well as an outlet in Pontypridd, which is slated to open on September 16.
According to Drapers the retailer, which is backed by South African retail titan and Steinhoff chairman Christo Wiese, is planning on rolling out 10 further standalone stores during the same period with several more store openings planned for early next year.
Pep&Co, which opened 50 stores across the UK last year, has also opened four concessions in Guess How Much! stores.
Both value retailers were launched by former Asda boss Andy Bond.
Pep&Co's bricks-and-mortar expansion continues Wiese's aggressive acquisition and expansion plans across the UK as Steinhoff won approval from shareholders to acquire Poundland this week.