The war of attrition between Superdry and its co-founder and former product and brand director Julian Dunkerton has reached new heights.
Dunkerton, who exited the business last March but still holds a 19% stake, has called on the fashion retailer to hold an extraordinary general meeting in a bid to convince shareholders that he should be reinstated as a non-executive director.
Dunkerton has also called for Boohoo chair Peter Williams to be appointed as an independent non-executive director of Superdry and has even set up a website, Savesuperdry.com, to rally support.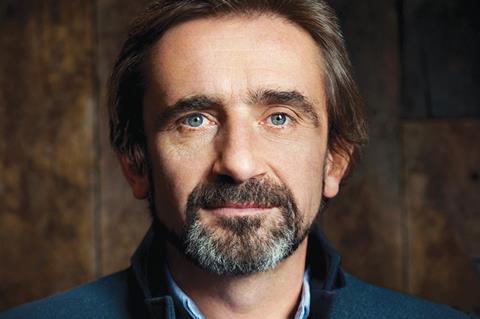 It is the latest move in an unrelenting quest by Dunkerton to steer Superdry away from its present path against the backdrop of the retailer's two profit warnings since he departed the business less than a year ago.
Superdry, for its part, has come out swinging against Dunkerton's latest move.
The retailer says Dunkerton's "views on the strategic direction of the company are directly at odds with the unanimous views of both the management team and the board", adding that if Dunkerton's bid to return proved successful it would be "counterproductive, highly disruptive and likely to lead to resignations".
The retailer also questions the independence of Williams, as a director who has been brought into the picture by Dunkerton – a view the Boohoo chair rejects.
"I don't have an axe to grind, Julian is not an old mate," Williams tells Retail Week.
"Clearly the relationship between Julian and board has got quite fraught so I may come in alongside Julian but am, in my mind, very independent."
One-man mission?
Dunkerton and fellow co-founder James Holder, who supports Dunkerton's campaign to pivot Superdry's strategy, have a 29% stake in the business between them – putting them well on the way to the support needed to reinstate Dunkerton at Superdry.
You only need to look to Mike Ashley at Debenhams' AGM in January to see the impact one hell-bent stakeholder can have on the internal makeup of a retailer's executive and non-executive board.
But has the point where Dunkerton's reappointment could do more harm than good been passed?
It is only natural that, as a founder and continued stakeholder in Superdry, Dunkerton feels strongly about its continued success.
But one source tells Retail Week there is "no appetite" within Superdry for Dunkerton to return, and his reappointment could trigger a "destabilisation" of the business with multiple departures across different levels of the organisation.
That, combined with Superdry's claim that "none of the shareholders that the board has engaged with has indicated support for Mr Dunkerton's return to the company", suggests the person who is by far the most invested in Dunkerton returning to save Superdry is himself.
Operating a successful fashion retailer in the UK has arguably never been harder than it is in 2019
There is no doubt the fashion retailer, which had its moment as one of the sector's darlings, has work to do to get back on track.
Superdry reported a 49% plunge in interim profits in December – when it also warned its full-year profits would be below expectations.
This week, the retailer revealed plans to axe up to 200 jobs at its Cheltenham headquarters in a bid to cut costs.
Whether Superdry's struggles stem from a lack of product innovation by Dunkerton before he departed, like Superdry claims, or because of a misguided strategy, like Dunkerton claims, is beside the point.
The fact is operating a successful fashion retailer in the UK has arguably never been harder than it is in 2019, as Superdry is no doubt all too aware given the 70% slide in its share price over the last 12 months.
Whatever happens about Dunkerton returning or not, there needs to be clarity soon in order to address the issues everyone is arguing about.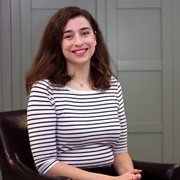 Grace is Retail Week's reporter.