New Look has recorded an increase in its interim profits despite a fall in sales as the retailer delivered £70m in cost-cutting initiatives.
The fashion retailer's adjusted EBITDA more than doubled to £49.8m in the 26 weeks to September 22 from £24.2m the previous year, driven by cost savings of £70m.
The retailer's total sales fell 4.2% during the period to £656.9m, while New Look brand like-for-likes dropped 3.7% against a fall of 8.6% the previous year.
New Look, which exited China last month, said it is reviewing its remaining international operations and has identified a further £8m in cost savings on top of the £70m it has achieved in its current financial year.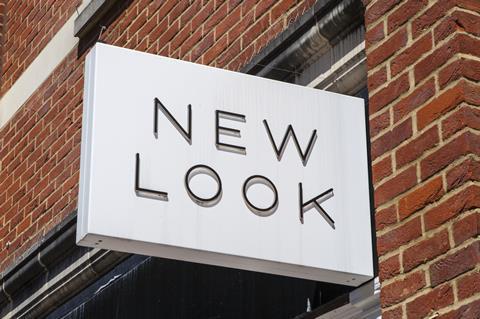 The fashion retailer said it had improved sales and profitability across its key womenswear categories but that footwear and accessories had struggled during that period.
Executive chairman Alistair McGeorge said: "I am encouraged by our performance in the first half of the year, which reflects the progress we are making with our ongoing turnaround plans to rebuild our position in the UK womenswear market.
"The significant cost savings which have been implemented are delivering improved profitability and we continue to see better performance in our new womenswear ranges.
"We are making good progress in recovering the broad appeal of our product, evidenced by the improvement in our market performance and customer conversion rates. We expect this to continue in the second half as the changes we have made in the remaining categories of our product review start to take effect.
"We continue to work hard to accelerate our progress, but we are facing into significant headwinds and uncertainties, including Brexit. Clearly the wider retail environment remains challenging and we are not expecting that to change anytime soon.
"However, we are on the right track and continue to drive further efficiencies across the business."