Jacques Vert Group has launched its first cross-brand marketing campaign as it focuses on widening its audience with an outerwear push.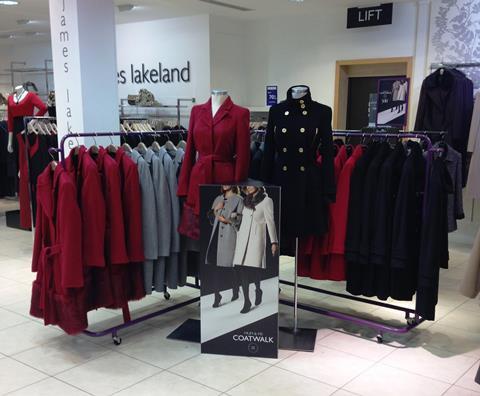 Eight of its nine brands including Jacques Vert, Eastex and Kaliko have produced 156 coats for the Mum & Me Coatwalk campaign, which hit stores last week.
The campaign is fronted by mother and daughter actress duo Emilia Fox and Joanna David.
Coats are merchandised together in branded areas of its own stores and in concessions in retailers such as Debenhams. The group has 1,900 outlets including concessions.
Mum & Me Coatwalk signage, point of sale material and mats have been created for stores. The group has also launched website Coatwalk.com for the campaign.
Jacques Vert Group marketing director Mark Aldridge said that the group, which was formed after private equity firm Sun European acquired both Alexon and Jacques Vert, had identified outerwear as one of the strengths it aims to focus on as part of its turnaround.