J Crew boss Millard 'Mickey' Drexler has said the US apparel powerhouse stands out in an "extraordinarily homogenous" global fashion landscape as it prepares to unveil its UK flagship.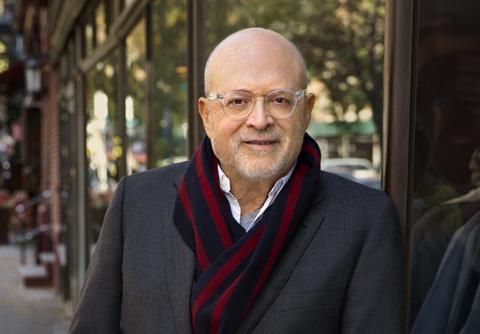 Drexler told Retail Week: "The world has become a ubiquitous shopping mall. Brand after brand is everywhere and anywhere, including in the discounters. When you see J Crew it's a surprise, you do not see it everywhere. That scarcity creates an emotional feel. There's not this 'it looks the same as every other store' mentality. "
Drexler said that "there is no better place" to buy casualwear, men's and women's shirts and suits globally than J Crew, which has 442 stores in the US and Canada. He said: "Where we trade, we try to be dominant."
J Crew opens its 17,000sq ft flagship at the store formerly occupied by Burberry at 165 Regent Street on Friday, along with a womenswear boutique Collection at Brompton Cross in Chelsea. This follows the opening of its menswear store 38 Lambs Conduit last month, which Drexler said is performing well.
Drexler said he is eyeing launching further new formats in the UK. "We're looking for interesting spots but we need to find something that intuitively and creatively appeals to us," he said.
Regional flagship stores will also follow "eventually" according to Drexler but he insisted that there were no immediate plans.
He said its smaller stores were important to the J Crew brand. "One of our most famous and most important stores in the world is also our smallest, The Liquor Store [in New York]," he said.
The UK launch is J Crew's first outside of North America. Drexler said London was the "natural choice" because of the wealth of UK customers J Crew has in the US. "London is as close as it gets to New York. London is much more like New York than 80% of the cities that we trade in America," he said.
Price points are "slightly more expensive" than in the US, which the retailer's spokeswoman said was "the price of doing business overseas for us".
Drexler said he was not put off by the economic environment in the UK. He said: "There's enough business for us to take our fair share. I think newness is buoyant in itself in the marketplace."
Drexler revealed that it had "chatted seriously" about launching in a UK department store. However, he said the deal fell through as "we and they disagreed on where we belonged" in-store as J Crew views itself as a "designer business."
"We have the right to build our house where we want to be," he said.
J Crew's debut comes as fellow US brand Gilly Hicks is set to disappear from the UK after owner Abercrombie & Fitch revealed it will shut down the underwear brand's 20 global stores, including its five in the UK.
Property agent Harper Dennis Hobbs acts for J Crew.