J Crew boss Millard "Mickey" Drexler, known as 'The King of Retail', will add a new country to the fashion retailer's empire with the opening of its much-anticipated UK flagship tomorrow.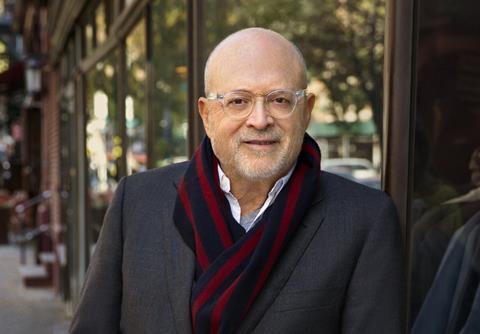 The hoardings will finally come off its 17,000 sq ft Regent Street store, which will soon become a Mecca for UK fashion-lovers.
The casualwear retailer's reputation extended across the Atlantic long before its UK invasion, partly because of celebrity fans including First Lady Michelle Obama, Angelina Jolie and Brad Pitt.
Straight-talking Drexler becomes a bit soppy when talking about the magic he's created.
"I don't want to sound like the proud father, but I will be for a moment. I think it has emotional appeal that you can't really put into words that connects with men, women and kids when they pick their own clothes. Our DNA is creativity."
J Crew wasn't always such an innovator. When Drexler took it over in 2003 he described it as "a company with tasteless goods going nowhere". But, much like he did at Gap before, he worked the magic that has made him one of retail's most respected leaders and turned J Crew into a fashion trailblazer.
A bland retail landscape has given J Crew the opportunity to thrive, according to Drexler, who says the fashion world has become "extraordinarily homogeneous".
"The world has become a ubiquitous shopping mall. Brand after brand is everywhere and anywhere, including in the discounters," he says. "When you see J Crew it's a surprise, you do not see it everywhere. That scarcity creates an emotional feel. It's not there on every street corner like every other brand."
J Crew is different because it is constantly reinventing and evolving, according to Drexler. "It's never good enough to do what we did and rest on our laurels," he says.
A unique business
That reinvention has paid off. The retailer's sales soared 20% to £1.39bn in its financial year to February.
Despite its size – its turnover is roughly the same as New Look's – Drexler doesn't like to think of it as a big company and operates mainly through intuition. This is evident in its unique approach to entering the UK.
All the fanfare has been around its Regent Street opening tomorrow, but the retailer quietly slipped into UK retailing last month with a menswear store named 38 Lamb's Conduit, on the indie-strewn street of the same name. It will also open a womenswear boutique in Chelsea tomorrow.
When asked why he chose the various formats to launch in the UK, "Why not?", Drexler responded in his unmistakable New York twang.
"We didn't want to have this grand approach – 'oh here comes the big American company' – as we don't feel that way. It's not formulaic, it's how we felt."
Drexler says that every neighbourhood in London has its "own unique" personality so it's important that J Crew's stores reflect that.
In fact, Drexler said the retailer is eyeing new formats for the UK. "We're looking for interesting spots but we need to find something that intuitively and creatively appeals to us," he said.
Drexler believes its smaller, quirky stores are important to the J Crew brand. "One of our most famous and most important stores in the world is also our smallest, The Liquor Store [in New York]. We didn't announce its opening, it doesn't have a name on it but at the end of the day the customers know what's right," he says.
Making it in the UK
There has been demand in the UK for J Crew for some time yet Drexler and co were cautious about overseas expansion after the failure of its Japanese venture where he says it had the wrong partners.
But now he's confident that the time is right as it has "the right teams and the ability and bandwidth to go".
Drexler says that London was the "natural choice" for its renewed overseas push because of the number of UK customers it has in the US. "London is as close as it got to New York. London is much more like New York than 80% of the cities that we trade in America," he says.
Some might be put off launching in the UK with economic conditions remaining sluggish but Drexler says he didn't think twice. "You can't time a long-term entry into a short-term macro environment. There's enough business for us to take our fair share. I think newness is buoyant in itself in the marketplace," he says.
Drexler insists he's not coming into the UK with a blueprint for expansion – he says more flagship stores will follow Regent Street "eventually" but that there are no plans yet.
"It's a go-to-school effort for us. We're not by any means opening and saying 'this is a formula, it works in other places therefore it will work here'," he says.
However, he adds its offer has already resonated at 38 Lamb's Conduit.
Everyone is a competitor
Although the likes of Reiss and Whistles may be anxiously watching J Crew's performance, Drexler believes that "anyone with a sewing machine" is a competitor.
"They're all our competitors. Women shop everywhere – it's not a matter of 10 or 20 years ago where someone would only [wear] Prada, there is no one in the world who 'wears only' anymore."
However, he is confident of J Crew's place in the UK market. "There is no better place to buy casualwear than J Crew. There is also no better place to buy a Ludlow suit. You cannot find a better men's or women's shirt assortment than in J Crew. Where we trade, we try to be dominant."
That is fighting talk that will strike fear into many retailers as J Crew looks set to put its unique mark on the UK fashion scene.