Internaçionale is preparing to unveil its first TV advert to highlight its new fashion-led proposition as it plots overseas expansion.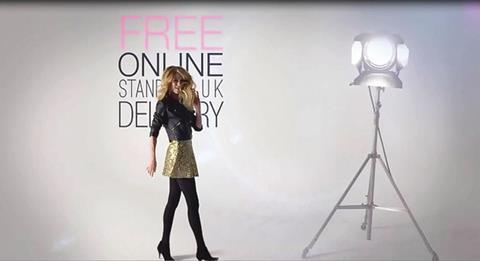 Internaçionale aims to transform itself from a discount clothing retailer to a more fashion-focused value specialist. To ramp up its fashion credentials Internaçionale has appointed a new buying team, and River Islandbuying director Rachel Stack will join as non-clothing buying director in December, working alongside clothing buying director Claire Miles.
Internaçionale managing director Raj Sehgal said: "With the emergence of Primark we had to change the product offer to make it more attractive. We don't want to compete with them but we wanted a point of difference."
He added Internaçionale has improved quality by paying more attention to the detail of the products, while keeping prices low.
Sehgal said: "We want to give customers great value across all price points using a 'good, better, best' model. We have been stretching the entry and exit prices, so our most expensive item we sell now is £49, which we would not have had before."
The TV ad, which is supported by a digital and print marketing campaign, will air from next Wednesday across ITV, ITV2 and E4. Internaçionale head of marketing Georgina Whalley said the ad is designed to showcase the retailer's accessible fashion, showing customers "they can change their look regularly without breaking the bank". It features a woman walking while her outfit changes with each movement.
Whalley said: "I think the ad will change people's perception of Internaçionale because product might not be what people expect."
Sehgal revealed the retailer, which will operate from 150 stores by Christmas, is considering opening shops abroad, and plans to have its first overseas store by March next year.
He said: "We are talking to partners that can introduce us in Russia, China, the Middle East and Europe, particularly Germany, as a franchise, joint venture or through wholesaling."
Internaçionale made a pre-tax loss of £15.4m in the year to July 24, 2011. But the retailer posted a £3 million EBITDA increase in the five month period to the end of December 2011.