French Connection has reportedly indicated that two of its non-executive directors are to step down, in a victory for investor pressure.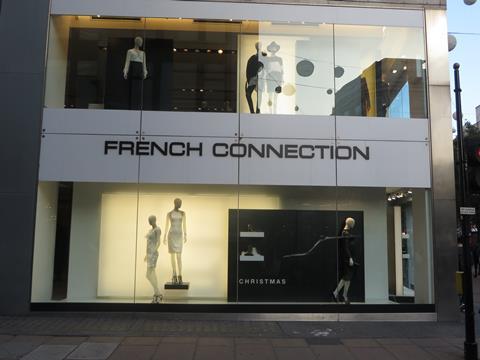 Three French Connection investors demanded last week that Claire Kent and Dean Murray depart the board, having been in their posts for nearly ten years.
"Mr Murray and Ms Kent have been on the board since 2008 and have overseen a tremendous decline in the value of the company," investors Gatemore, OTK and Zoar wrote.
"Furthermore, as they complete their ninth year they will be losing their status as independent directors as defined by the UK Corporate Governance Code. It is clearly time for both to step down."
Boss Stephen Marks has reportedly responded to investors, indicating in a letter that the two would step down imminently.
The investor trio has also called for Marks to relinquish one of his leadership roles, saying that it was inappropriate for him to be both chairman and chief executive.
They added that they believed the retailer could face "a zero or even negative cash balance by this summer" and that the retailer was acting as if it "were achieving its targets" and that it was "deeply concerned about the company's utter lack of progress on improving its operating performance".