Premium retailer Cos, which is owned by Swedish fashion giant H&M, has opened its 100th store in the new Leipziger Platz Mall in Berlin.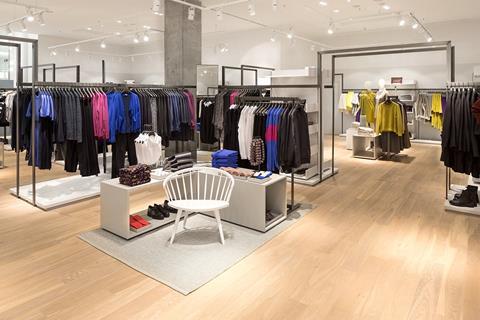 Marie Honda, Cos overall brand responsible, said: "We are so pleased to have opened our 100th store in a city renowned for its creativity and arts. This landmark opening has been eagerly anticipated and is a welcome addition to the brand's existing German stores."
Cos, which now has a presence in 21 countries, made its global debut on London's Regent Street in 2007.
Cos owner H&M posted a 20% surge in profit after financial items to SEK6,967 m (£568.5m) in its third quarter to August 31. Sales jumped 16% in the local currencies to SEK38,805m (£3.29bn).
However, the retailer flagged that sales growth slowed in September because of the "unusually warm weather" in most markets.