Coast, Oasis and Warehouse stores could close following a sale as turnaround firms Endless and Alteri eye the struggling fashion retailers.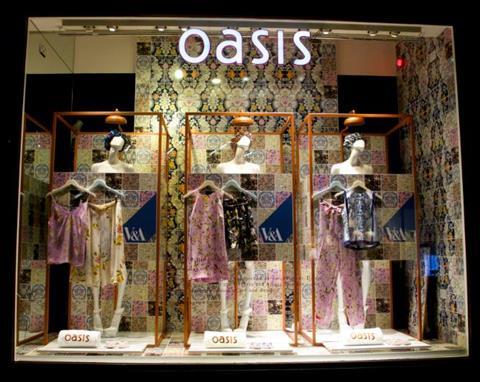 Initial bids for the trio of fashion retailers were lodged last week with accountancy firm PwC, which is fielding offers for the retail group Mosaic Fashions.
According to The Telegraph, interest from private equity firms Endless and Alteri could result in store closures across the three retailers.
Sources said both firms would look to shutter loss-making stores if they acquired the trio, which comprise retail group.
It is understood that some bidders may also be exploring the possibility of separating the three businesses, but their shared head office poses a significant obstacle in achieving this.
In administration
Coast, Oasis and Warehouse, which were formerly owned by now-defunct Icelandic retail group Baugur and are consequently overseen by administrators for failed Icelandic bank Kaupthing, are expected to fetch less than £100m at auction.
Karen Millen, which also remains under the ownership of Kaupthing administrators, has also been tipped for a potential sale.
Mosaic Fashions posted a rise in full-year profits in December driven by Coast. Oasis reported flat profits during the period while Warehouse recorded a £1.3m loss.