The footwear retailer has invested in upmarket store design to make it the 'first choice for adults'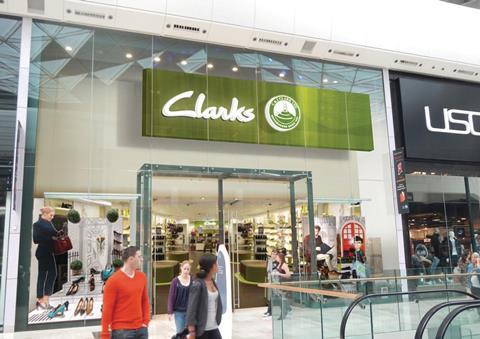 Clarks is opening a "perception-changing" store at Westfield London today as it seks to modernise its image and attract younger customers.
Clarks UK and Ireland director of channels Richard Houlton said the new store was more premium than its existing shops and "reflects more of the brand's personality".
He told Retail Week: "We're trying to change our brand perception to be more stylish and more relevant. We want to refresh our adult consumer base and attract a younger demographic. We're absolutely first choice for kids, we want to be first choice for adults."
Houlton said Clarks had invested in an upmarket fit-out of the store, which includes premium flooring, improved lighting and new pattern designs on the walls.
He said the new-look store would "trigger a reappraisal of the brand". Houlton added the retailer had already improved its product including the launch of a footwear collaboration with designer Orla Kiely for spring 14, which he said had been well received by the fashion press.
Clarks is now focused on showcasing its offer in better store environments. "We've put a huge amount of effort into product, our next big investment is in shopping experience as that represents the brand as much as product," he said.
It plans to roll out elements of the Westfield store to further locations and move the format on in 10 new shops, including some overseas locations, next year. Clarks plans further collaborations with designers to help reinvent its brand. Houlton said the retailer was looking for a global big-hitter to fit in with its vast international business.
Houlton said he did not want to lose Clarks' core audience as a result of the overhaul but pointed out that older people were becoming much younger in their outlook and more style-conscious. "We're still relevant to our core customers but at the same time filling the generational pipe," he said.
The Westfield store includes iPad foot gauges to measure children's feet, which Clarks has been piloting in 50 stores. Houlton said the technology will be rolled out across all stores next spring.
In May Clarks reported group pre-tax profits rose 7.1% to £113.6m in the year to January 31. UK and Ireland like-for-likes dipped 1.7%.