Burberry burned £28.6m worth of clothing, accessories and perfumes last year in favour of selling them at a cut price and risking damage to its brand.
The most recent spate of product disposals takes the total value of goods the luxury fashion retailer has destroyed to £90m over the past five years.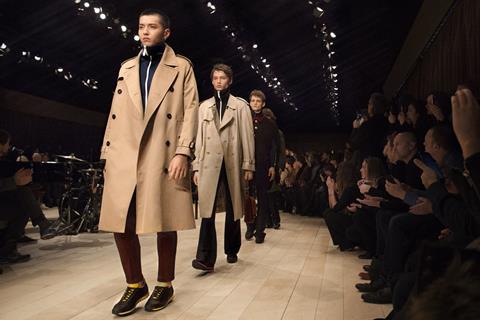 The retailer said the products, which were destroyed from last year's ranges, contained an unusually high amount of perfume.
Burberry said that because its cosmetic supplier Coty would be creating new stock, the business had to dispose of £10m worth of its old products – the bulk of which was fragrances.
The retailer said the energy expended on destroying its goods is captured, making the process environmentally sustainable.
A spokesperson for the luxury fashion house said: "Burberry has careful processes in place to minimise the amount of excess stock we produce.
"On the occasions when disposal of products is necessary, we do so in a responsible manner and we continue to seek ways to reduce and revalue our waste."
Burberry has invested heavily in regaining brand equity after a period of over-exposure of its iconic checked print before former boss Christopher Bailey was appointed.
The retailer recorded a 5% rise in profit in its most recent financial year.