Third-quarter like-for-like sales edged up 0.8%
Online sales slumped 3.8%
Sales were down across in-store and online in the five weeks before Christmas
Bonmarché has reported a sales increase despite a "poor" online performance and sales falling in the weeks before Christmas.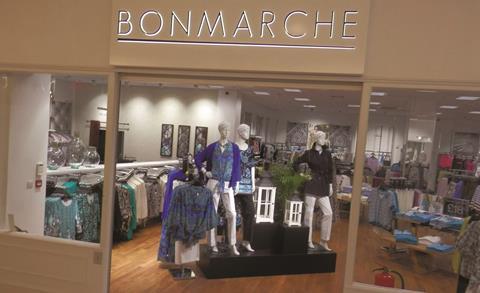 The fashion retailer recorded a 0.8% uplift in like-for-like sales in the 13 weeks to December 24, with total sales during the period up 3.3% year-on-year despite a 3.8% drop in online sales.
The womenswear retailer reported falling sales across its bricks-and-mortar and online offer in the five weeks to Christmas Eve, with like-for-like sales down 3.4% and online plummeting 14.3%.
In the 39 weeks to December 24, sales were also down across all metrics, falling 1.3% overall, driven by a 5.3% slump in like-for-like sales.
Bonmarché, which issued its second profit warning in September, said its full-year profit expectations remained between £5m and £7m.
Mixed results
The fashion retailer reduced promotional activity during its third quarter and kicked off its winter sales on Boxing Day.
This strategy impacted sales volumes during the period but increased the womenswear retailer's product gross margin 2.2%.
Chief executive Helen Connolly, who took over from Beth Butterwick in August, said: "Our third-quarter store sales were satisfactory, particularly in light of the business still being in the early stages of its turnaround.
"The online performance was poor, and this continues to be a key area of focus.
"There remains a degree of uncertainty as to trading conditions as we enter our final quarter.
"Nevertheless, at the end of the third quarter, the board's view of the likely outcome for the full year remains in line with previous expectations."