Blue Inc has bought five former Republic stores in which it plans to push its womenswear offer and has unveiled a jump in full-year profits.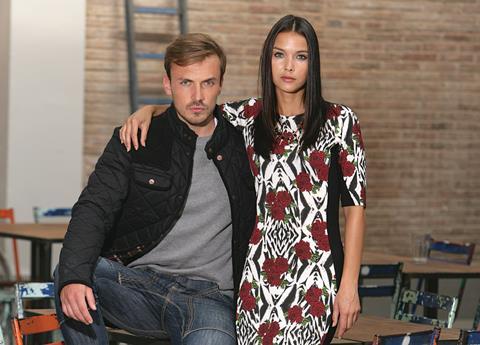 The 200-store young fashion retailer intends to make use of the distinctive Republic store layout - where space is clearly divided in half between menswear and womenswear - to push the category.
At present, womenswear accounts for less than 20% of sales at Blue Inc, which is chaired by former Marks & Spencer boss Sir Stuart Rose.
Blue Inc chief executive Steven Cohen said: "Womenswear is a small part of our business but it's a big opportunity.
We already have the customer base - 40% of our customers are female, they're buying for their partners, sons and dads. These stores will open up more space for womenswear and let it compete on a level playing field." Blue Inc has hired Nigel Fisher, the founder of womenswear retailer Select, to lead the womenswear push. Cohen said: "He has a strong pedigree and experience of building up a ladieswear business."
Blue Inc snapped up stores in Swansea, Cwmbran, Bangor, Brighton and Hull after Republic owner Sports Direct opted to close almost 30 shops owned by landlords that rejected its reduced rent proposal.
Blue Inc was itself vying to buy the Republic business when it crashed into administration in February.
The push comes as profits jumped at Blue Inc. EBITDA increased from £3.7m to £5m against a 39% sales jump to £92m in the year to December 31, 2012.
The retailer, which also operates Officers Club, is strengthening its management team. New Look head of buying Jamie Bakehouse is to join as director of buying for menswear and brings direct sourcing and design expertise to the business, according to Cohen.
Blue Inc has also hired former Ben Sherman director of sales Laurence Morse as its first brand director for own-label Twisted Soul in May. Blue Inc is in talks with third parties to wholesale the brand overseas.
Blue Inc itself has a growing overseas franchise business with stores in eastern Europe, including Kazakhstan and the Baltic states, and Asia.