US retailer Anthropologie will source 20% of its product from the UK and collaborate with local designers for its first European store, which opens on London's Regent Street next Friday.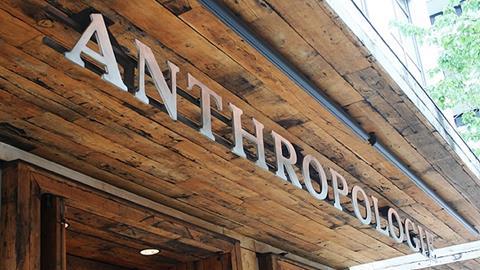 Anthropologie European managing director James Bidwell said a fifth of stock will initially come from Europe and the proportion may rise to about 30% to appeal to West End shoppers.
The retailer will also tie-up with European designers for its fashion and homewares offers. A deal has been struck with London design house Eley Kishimoto, which has collaborated with Anthropologie to create EK Jam Factory. The fashion range will initially comprise four pieces but the intention is to extend it. The retailer has also commissioned Parisian artist Nathalie Lete to create unique homewares pieces.
Bidwell said: "I am hoping over time to build strong relationships with more London designers. This will root us as a global brand that operates in London."
Buying for Europe will be headed by former Liberty head of fashion Olivia Richardson.
Anthropologie will open a King's Road store next spring. A European website will be launched next year as part of its market entry strategy - at present European customers must buy from Anthropologie's US website - and the retailer intends to open stores on the continent.
Despite the economic climate Bidwell was confident that Anthropologie's stores and product mix would draw in customers when it opens. "I feel really confident about our plans. The interest around the launch is incredible," he said.
Anthropologie's offer is about 70% fashion and the remainder mainly homewares. It sells mostly own-brand goods and carries individual vintage pieces.
The London store will showcase recently launched high-end fashion brand Leifsdottir, which is designed by Anthropologie US design director Johanna Uurasjarvi. In the US Leifsdottir is sold in upscale department stores and sits alongside brands such as See by Chloé.