Topshop boss Mary Homer's departure means one of the biggest jobs in fashion retail is now vacant. But who will be on Sir Philip Green's watch list?
Liz Evans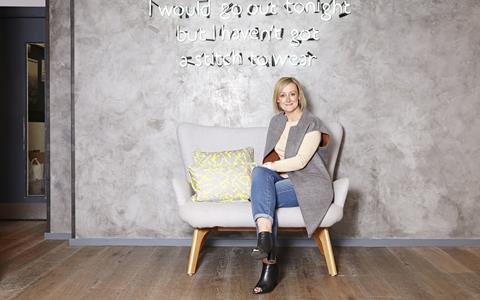 Boss of Oasis and Warehouse, Liz Evans has long held senior roles at the former Mosaic/Aurora businesses. After heading up Coast, she jumped over to Oasis in 2010 as managing director before becoming chief executive of both Oasis and Warehouse four years ago.

Evans is a renowned product person and has ensured Oasis's brand handwriting, which is some of the strongest on the high street, is distinct and appeals to its core customer.

She has also overseen the rebranding of Warehouse to a more trend-led, directional player and brought in designers Alasdhair Willis and Emma Cook as part of that overhaul.

What's more, Evans understands the dynamic of the British high street and knows what makes its customers tick. At a point in time when it is changing faster than ever, that knowledge is gold dust.
Alison Loehnis
Sir Philip has said his ideal candidate is "someone who has been part of the online revolution", and Net-a-Porter president Alison Loehnis certainly first the bill
She joined the fashion etailer as vice president for sales and marketing in 2007 and has since had a meteoric rise through the ranks at Net, which has matched the business's own growth.
Loehnis became president in 2011, having played a leading role in key projects such as the launches of off-price etailer The Outnet and menswear specialist Mr Porter.

She now looks after Net-a-Porter, Mr Porter and Net-a-Porter's media division, which includes glossy magazine and Vogue rival Porter.

It is essential that Topshop's digital platforms are as pioneering as possible due to its millennial-heavy customer base.
It needs to compete with its fast-fashion etail rivals such as Asos, Boohoo and Missguided, and Loehnis's digital prowess marks her out here.

She is also clearly a bold thinker and has led standout projects such as Net-a-Sporter, which allowed Net-a-Porter to capitalise on the athleisure trend.

Topshop could be said to need a bit of that bold thinking.
Amid reports of falling sales and a raft of departures, what was once indisputably the jewel in the crown of the British high street is now looking a little lacklustre – Loehnis could be the person to polish it to perfection once again.
Caren Downie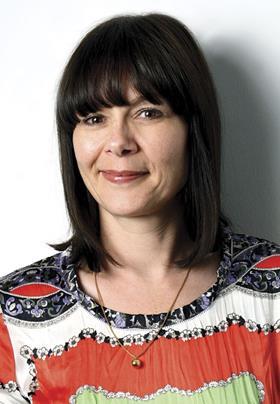 Green has said that he'd prefer a product specialist for the Topshop role, and Caren Downie is definitely that.
Downie actually made her name at Topshop. She spent a decade at the retailer during its heyday between 1998 and 2008, rising to buying director at the young fashion retailer.
She departed Topshop to take up the same position at Asos, ticking the online box so important to Sir Philip.
Since she left Asos in 2012, Downie has set up her own fashion brand, Finery London, which launched in 2015. Finery London has gained much acclaim and has won the backing of fashion entrepreneur – and former Dragons' Den star – Touker Suleyman.
Downie stepped down from her role as brand director of Finery Lodon in January, meaning she would be free if Sir Philip were to call.
Maria Hollins
House of Fraser executive product and trading director Hollins has held roles across all manner of high-street brands.

She spent 18 years at Arcadia on brands such as Topman and Dorothy Perkins, and time as interim trading director of both Fenn Wright Mason and Whistles. She has also spent time at Asos. Between 2011 and 2016 she was responsible for trading and product at the fashion etailer.

This means Hollins has deep knowledge of how Asos, arguably Topshop's primary competitor, functions.

Clearly adept at targetting a millennial customer, Hollins will be able to harness that and her insider knowledge could help to get the Topshop show back on the road.
Mary Turner
Mary Turner, chief executive of Indian fashion etailer Koovs, is another Asos alumni who might turn Sir Philip's head.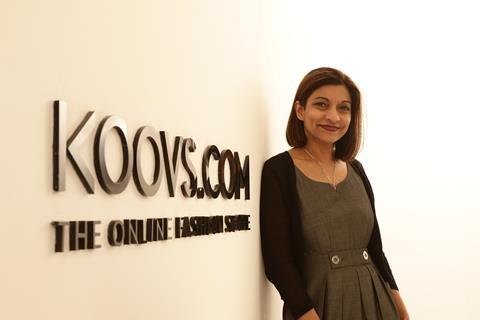 However, Turner – who was a non-executive director at Asos between 2009 and 2013 – has something over Downie and Hollins – international experience.
With Topshop an increasingly global business and Asia undoubtedly a big growth priority, Turner's CV will look appealing.
She also has a wealth of experience outside of retail that could help Topshop prepare for the new technology driven retail revolution.
Turner was chief executive of AlertMe.com, a pioneer in internet of things technology, which powers smart homes solution Hive. She also led broadband provider Tiscali in the UK from 2001 to 2009.
If Sir Philip wants a tech-savvy leader that can maintain Topshop's reputation as an innovator, Turner could be it.
Emma Wisden
Another former Topshop executive who could be in the frame is Emma Wisden, who was formerly fashion director at the retailer.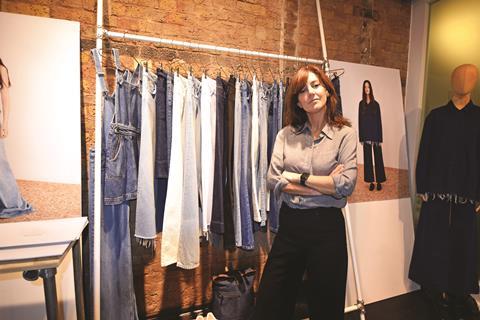 Wisden left Arcadia after 15 years to become the European managing director for Urban Outfitters.
She clearly knows the Topshop business through and through, and her experience at trendy fashion brand Urban Outfitters will no doubt be appealing to Sir Philip.
At a time when observers have questioned whether Topshop has lost its edge, perhaps it could do with Urban Outfitters' dose of cool.
Jenna Lyons
The fashion world was in mourning as Jenna Lyons – the woman who helped make J Crew a preppy fashion powerhouse, exited the retailer. A designer by trade, Lyons is much revered and has been referred to as the "woman who dresses America".
Lyons – who has spent her entire working career at J Crew – would certainly bring much fashion cachet to Topshop. Could she create the same magic with Sir Philip that she did with his close friend, J Crew boss Mickey Drexler?
Lyons certainly isn't leaving J Crew on a high – like-for-likes plunged 10% last year and 8% the year before – and the retailer's owners TPG Capital and Leonard Green & Partners were forced to take a $1bn write-down on the business in 2015.
With Leonard Green also a stakeholder in Topshop, it might be unwilling to put Lyons at the helm of its other big fashion investment.
David Shepherd
Former Topman managing director David Shepherd has been at Arcadia since he was as a Saturday boy at its Oxford Circus store. He was promoted to chief operating officer for trading in 2012, a promotion that earned him a spot on the Arcadia board.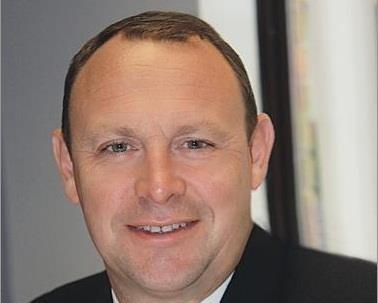 Although Sir Philip has said that he will recruit externally for the role, Shepherd's expertise can not be ignored. His knowledge of Arcadia, and his innate understanding of the Topman/ Topshop customer could prove a key asset in recapturing some of the retailer's lost magic.
Sir Philip Green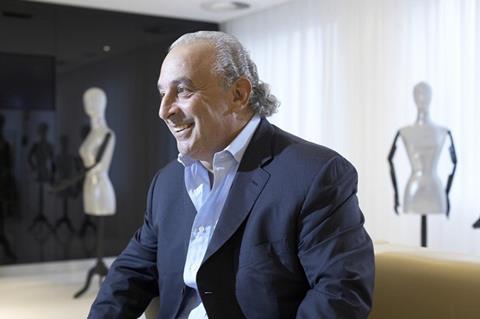 Sir Philip could decide to follow in Mike Ashley's footsteps – he recently returned to the helm of Sports Direct – and lead Topshop himself. Like Ashley, Green is a self-made billionaire who has retail in his blood.
He may decide that the only pair of hands safe enough to guide Topshop through the current turbulent market are his own.