While fashion continuously evolves at a rapid pace, we take a look at what's hot and what's not so far in 2017.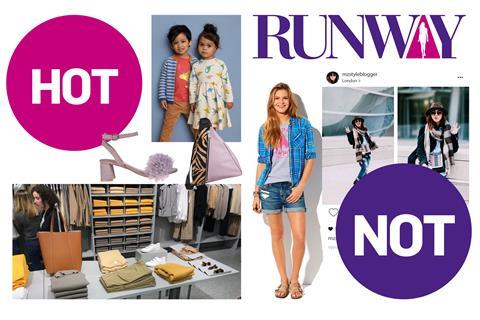 HOT
Scandi chic
The Scandinavian aesthetic is the look of 2017. The high street has been awash with clothes with clean lines and minimalist design. Topshop and Topman, brands synonymous with British cool, have looked to Sweden for their new creative director David Hagglund.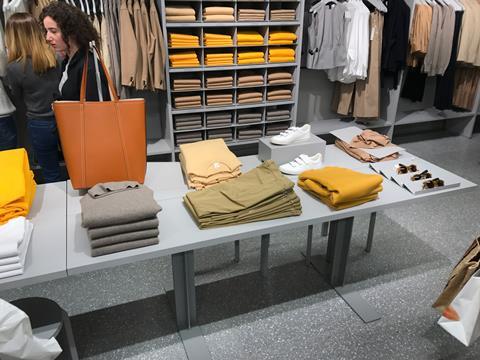 Swedish powerhouse H&M has taken advantage of this popularity and has brought brands Weekday and Arket to the UK this year. The group now has almost 300 stores across the UK.
Genderless fashion
Gone are the days where girls wear pink and boys blue. Gender fluidity has made its way into mainstream fashion.
H&M launched its genderless denim collection Denim United, earlier this year, while Zara has its own Ungendered line.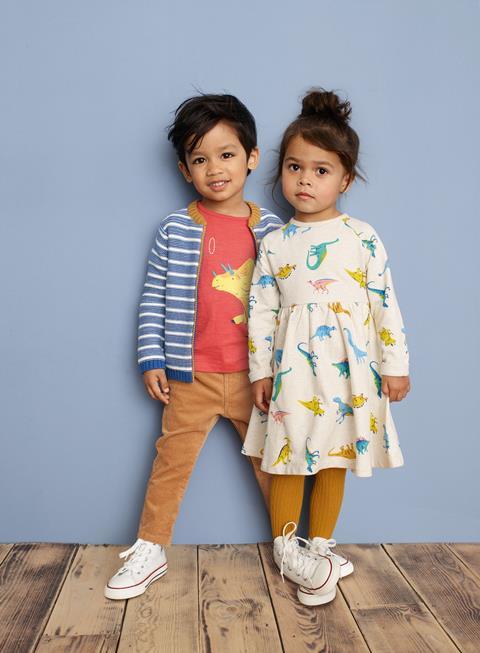 Middle England favourite John Lewis also joined the movement this month by removing gender labels on its own-brand kidswear.
1990s revival
It was a fashion time warp this year as trends harked back to the 1990s. The iconic Tommy Hilfiger and Calvin Klein logo T-shirts were everywhere, and retro sportswear labels including Ellesse, Kappa and Champion – all of which were hugely successful in the 1990s – found a new Generation Z audience.
Even the much maligned bumbag made a comeback.
Visual search
See someone wearing a dress that you like? Grab a photo of it. Visual search is how millennials are finding products, particularly clothing.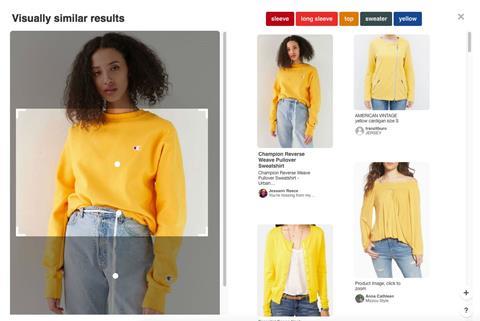 Fashion goliath Asos launched a visual search tool on its site earlier this year to bring this growing method to the masses.
NOT
#paid #ad
Social media has created a new brand of celebrity – known as the influencer. These social content creators build large followings that brands are keen to exploit.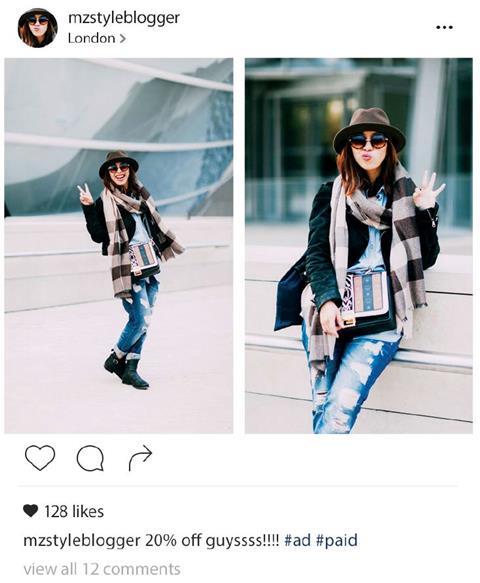 But have they gone too far? Shoppers are quickly moving from searching for the brand their favourite fashionista loves to scoffing at the blatant commercialism of it all.
Preppy fashion
The preppy style pioneered by the likes of Abercrombie & Fitch and Gap has fallen out of favour.
US giant American Eagle pulled the plug on its fledgling UK business and J Crew like-for-likes plunged 12% in its most recent quarter.
Lad culture
The stereotypical image of beer swilling, football loving lads of yesteryear is being replaced by a more liberated male consumer. Millennial pink is the colour of the moment and Asos has recently launched a male make-up range.
Weak pound
The weaker value of the pound following the Brexit vote continues to blight fashion retailers facing into rising sourcing costs.
Watch: Guest editor Belinda Earl on M&S and LFW
1

2

3

4

5

6

7

Currently reading

Analysis: What's hot and not in fashion today

8