As Sir Philip Green aims to emulate the success of the infamous Topshop Kate Moss range with the launch of The Kardashian Kollection - selling the wares of Kim et al - in Dorothy Perkins and BHS, Retail Week takes a look at some of the most memorable celebrity fashion tie-ups over the years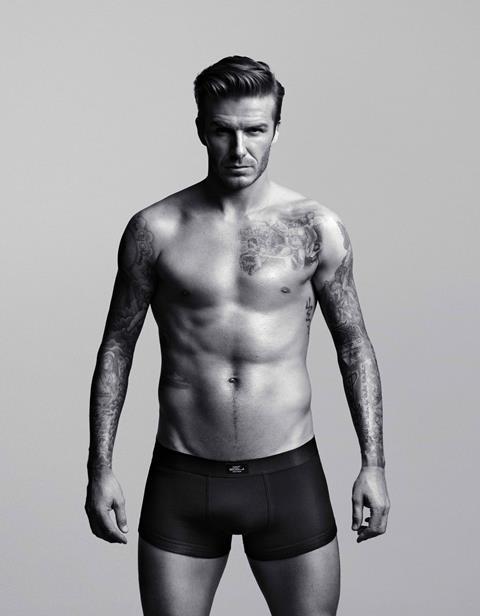 KATE MOSS AND TOPSHOP
Clothes horse Moss caused mass hysteria when Sir Philip convinced her to turn designer for Topshop. The longstanding tie-up, which spanned four years and fourteen collections, sparked never-ending queues on launch days and catfights over catsuits. Although Topshop remained tight-lipped about sales figures, Moss' collection is understood to have added 10% to Topshop's revenue in 2007, its first year of launch.
LILY ALLEN AND NEW LOOK
Back in 2007 the LDN singer was rocking the prom dress and trainers look which seemed to strike a chord with New Look customers when she launched her 'Lily Loves' collection a week after Moss' Topshop debut. The six dress, footwear and jewellery collection ran for one season and had its own dedicated website.
MADONNA AND H&M
The Queen of Pop proved to be the Queen of Fashion when she followed in the footsteps of Stella McCartney to launch a collection with Swedish giant H&M. The Material Girl's 'M by Madonna' range made its worldwide debut in March 2007 and featured trenchcoats, blazers and kimono dresses.
COLEEN ROONEY AND LITTLEWOODS
Once just a footballer's wife Coleen Rooney has managed to successfully carve out a fashion career and has developed her own line with Shop Direct owned Littlewoods since 2010. Not featuring the fake tan, long nails and hair extensions expected from the glamorous spouse, Rooney's collection has been a hit with Littlewoods fans offering fashionable and affordable clothing.
FEARNE COTTON & HOLLY WILLOUGHBY AND VERY
Another celebrity tie-up for a Shop Direct brand are best friends and television presenters Holly Willoughby and Fearne Cotton for its Very.co.uk business. The quirky celebrities are synonymous with the retailer after producing strong collections since the website's launch in 2009.
DAVID BECKHAM AND H&M
H&M scored another fashion goal with its most recent celebrity pairing when it convinced football superstar Beckham to put his name to a bodywear collection earlier this year. Inevitably, the sight of Becks in his kecks guaranteed queues and column inches a-plenty.
MARY PORTAS AND HOUSE OF FRASER
The self-styled Queen of Shops launched a fashion shop for the over 40s in House of Fraser, Oxford Street last year. The fashion PR and TV star designed the frocks for women who "want a really good bottle of wine, good coffee, and clothes that are a bit edgy, fun, but really good quality." The tie-up was obviously fruitful as the retailer agreed to buy Portas' posh pants in her quest to revive British manufacturing.
GOK WAN AND SAINSBURY'S
The How To Look Good Naked star has enjoyed a successful tie up with Sainsbury's. Catering for mums on the weekly grocery shop, the range of tunics, cardies and dresses, Gok for TU is now on its fourth collection although the grocer is yet to convince Gok to design a range in it's famous bright orange colours.
PIXIE LOTT AND LIPSY
Clothing flew off the shelves in 2010 when star-of-the-moment Pixie Lott worked her magic across Lipsy when she collaborated with the young fashion retailer. The celebrity format seems to have worked for the retailer which now also offers collections by reality TV stars Jessica Wright and Amy Childs.
BETH DITTO AND EVANS
The larger than life Gossip frontwoman Beth Ditto launched a range of plus-sized clothes for Arcadia-owned Evans in 2010 featuring a domino dress and matching leggings.