Google managing director Dan Cobley reveals what the future holds for wearable technology and the possibilities for retail.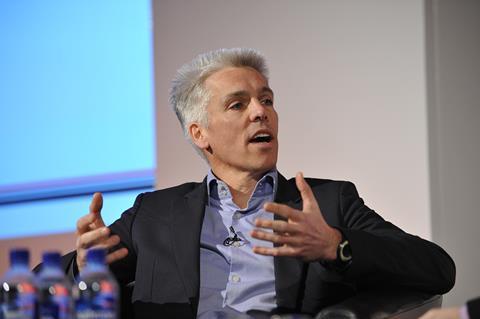 We don't know what exactly wearable devices will look like but they are coming and will be worn as peripheries to existing devices, according to Dan Cobley, managing director UK and Ireland, Google.
The Google managing director said: "We don't know which wearable devices, or how many consumers will wear them but we do know these kind of peripheries to your phone will come." Speaking at Retail Week Live and demonstrating Google Glass, Cobley said that as well as wearable devices, such as smart glasses and smart watches, enhancing smart phone functionality, one of the advantages for retailers will be the ability to offer better ways of delivering customer service.
'You will be able to see some very real applications for your staff using these soon'

Dan Cobley, Google
Cobley gave an example of wearable technology being used for merchandising, giving store bosses the ability to use glasses to see shelf stackers at work in real time. He said: "You will be able to see some very real applications for your staff using these soon."
Cobley also talked about "the internet of things" and said: "Expect everything to be connectable and therefore connected." He explained that everything has the potential to be RFID tagged, allowing everything to be trackable and connected.
Cobley explained that the internet has created a borderless customer base of billions of people around the world, which is growing all the time. "If your business is not thinking about exports as the biggest potential growth lever for your sales it should be," he said.
Cobley also reminded delegates that customers are mobile and highlighted that 26% of top retailers don't have a mobile-optimised experience for their consumers. He said: "If that's true of your business, it's really something you should prioritise fixing."
The multichannel offer is where Cobley envisages future retail success and stated that physical retailers are "pulling it back". He said: "I wouldn't say only traditional retailers will win but they will be among the winners."
Subscribe for full coverage
If you're enjoying our coverage of Retail Week Live subscribe for full access.

To subscribe with a 10% discount visit subscribe.retail-week.com/RWK-SBNI