There is "no substitute" for stores for young shoppers, SuperGroup chief operating officer Susanne Given said at Retail Week Live today.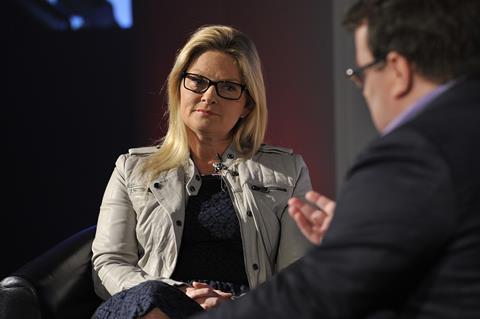 Given said the retailer had researched its young consumers' attitude to stores and found most still loved to shop in store.
"For them there's no substitute for the store environment – that is where they socialise, dream, where they get the feel of the brand," she said. "They do buy online, but if they can't get into the brand in a physical sense of it we'll never get a deep connection with the customer. That is true in all territories."
She added the use of social media is "absolutely crucial" to keep them engaged.
Given added consumers are becoming more similar across the globe, and that brands can make 85% of their offer in each market the same in each one. "The global consumer has amalgamated itself into more of a consistent consumer. You have to take a globally consistent approach to the brand."
She added marketing activity can change between markets because of different seasons or calendar events, but said: "But our stores give the same brand experience."
Given said international plans are long term in nature, pointing to the amount of effort it takes to get into China. "China is a fantastic opportunity, but you can't race in and think it's a given. The Chinese market is evolving faster than any other economy in terms of retail. What was a great idea even four years ago is not a great idea today. Making sure we are building flexibility into plans is absolutely critical."