Getting the right experts to analyse customer data is key for good performance and growth, says Game insight and reward director Fred Prego.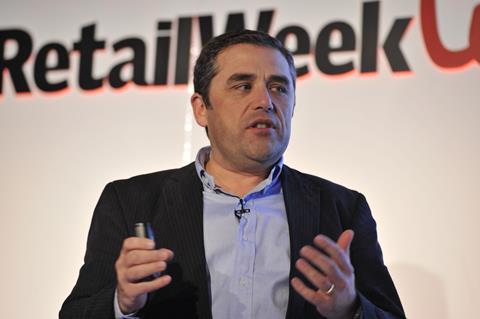 The major factor that will determine whether retailers win or lose in the era of big data is the experts they employ to analyse customer insights.
That was the message from Fred Prego, insight and reward director at Game, who told the audience at Retail Week Live that the "biggest challenge anyone will face is having right people to use that data".
According to Prego, sophisticated analysis and understanding of the huge volumes of data that retailers are generating from customer engagement will directly impact retailers' financial performance. "Data transforms businesses in terms of realising growth ambition," he said.
Prego claimed that Game is using insights "in every way we interact with customers and every way we have dialogue with customers". He added that "personalisation is extremely important" but it is vital retailers make the messages relevant.
Retailers should ensure all data that is generated is collected in one place "to have a total customer view". "That way we can segment our market and community in a very precise way. It allows us to establish a customer strategy than can permeate in every part of the business."
At Christmas, Game was able to use its customer data to send out 131 email variants to 20 million individual email addresses. The campaign resulted in a 39% average open rate, according to Prego, which was well up on the industry average.
Game has also introduced a research panel made up of regular customers "to look at the future". "Everything we're doing with the panel is linked back to our data so we can link any future intention to past behaviour," Prego explained.
Subscribe for full coverage
If you're enjoying our coverage of Retail Week Live subscribe for full access.

To subscribe with a 10% discount visit subscribe.retail-week.com/RWK-SBNI