The electicals market is the latest focus of Retail Week's 'The disruptors' series, which looks at the businesses creating waves across the industry.
The dominance of Amazon in electricals retail has left a void of upstarts in the sector. Mainstream retailers such as Comet and Powerhouse have been forced out of businesses, with Dixons Carphone and Maplin the only large specialist chains left on the high street.
But that's not to say that the sector is not facing disruption. Retail Week looks at where this is coming from.
Enjoy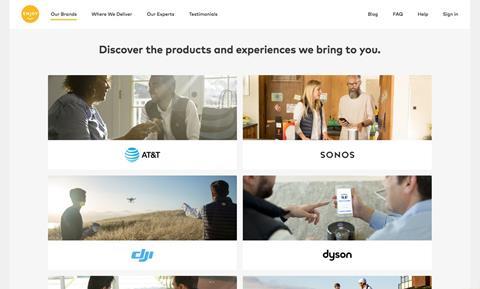 "If technology is supposed to make our lives easier, why is it so hard to buy and set up?" asks US electricals start-up Enjoy.
Set up by former Apple senior vice president of retail Ron Johnson, Enjoy is a part retailer, part concierge service with a mission to not just sell consumers electricals, but help customers set it up and truly understand how to use it.
Enjoy sells high-end electronics from phones to drones to cameras and its experts hand-deliver devices the day of purchase to wherever the shopper wants – be it their home, office or even the local coffee shop.
The expert then helps set up the device, install software and teaches the customer how to use it. It's a bit like having Apple's Genius Bar come to you.
Johnson has even brought Apple alumni – former vice president of retail Jerry McDougal and ex-creative director Tom Suiter – into the start-up.
"I'm convinced that you can serve customers better where they use a product than you ever could in a store," Johnson said to Business Insider.
"In this world where the home's going to be all connected to all your devices, someone has got to go through the door to really make magic. It's pretty hard to do 10 miles away."
This personalised service is free of charge. Enjoy says: "How is it possible? Well, we spend our money on training awesome experts instead of on building stores. So, you get an amazing experience instead of just a device."
Enjoy, which launched in 2015, is growing rapidly and expanded to 25 new US cities earlier this year.
Brands going it alone
Direct-to-consumer retail is a growing trend across the industry and many big electricals brands are building their direct channels.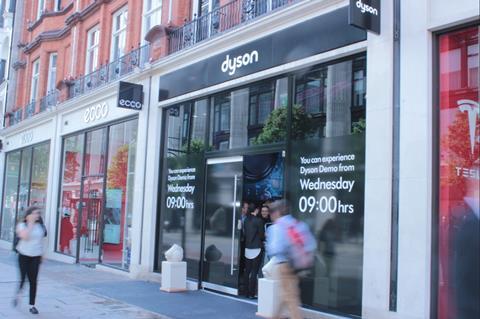 Dyson opened its first store on Oxford Street last year, Bose has a growing array of shops in destinations such as Westfield, Covent Garden and Bluewater, and Samsung has been expanding its 'experience stores' and now has 13 across the UK.
Tech giant Apple has proven how powerful brands can be selling direct to consumers. According to Retail Week data, the tech pioneer achieves the highest sales density per store in the UK.
And it's not just stores. Electricals brands are also pushing their direct offer online.
For brands, this move cuts out the middle man and secures higher margins. It also gives an opportunity to immerse shoppers into their brand.
The direct-to-consumer push cannot only steal sales away from traditional electricals retailers, it can also impact their margin. Retailers may be forced to price-match when brands opt to offer discounts and promotions.
Repair not replace culture
We live in an increasingly throwaway society where a minor fault renders a device obsolete. However, there is a growing counter culture to repair rather than replace.
There are now mobile phone workshops that go beyond screen replacements and offer repair at the circuit board level.
Getting a phone repaired by a specialist used to mean visiting a grotty looking kiosk on the high street or waiting weeks for your phone to come back from the manufacturer, but now there are many start-ups vying to take advantage of the burgeoning 'repair not replace' culture and make the experience smoother.
iSmash is one of them. The pink-and-white branded stores are fast popping up around London and promise to fix broken mobile phones in as little as 30 minutes. There are now 17 stores in locations including Canary Wharf, St Pancras station and Tottenham Court Road and it opened its first Manchester store last month.
However, those not local to a branch can choose from courier, postal and call-out options.
And it's not just phones. ISmash also fixes laptops, tablets, drones and other gadgets.
Founder Julian Shovlin expects turnover this year to reach £13m and aims to have 50 stores by 2019.
Electricals giant Dixons Carphone is looking to capitalise from the trend to repair goods. It is ramping up its services business, an operation that boss Seb James believes is a £1bn opportunity for the retailer.
The business has launched Team Knowhow in its 1,000 Currys PC World and Carphone Warehouse stores and is set to introduce same-day mobile repairs at its London stores.
Dixons Carphone has also invested in a new fleet of over 700 branded vehicles and is set to introduce same-day mobile repairs at its London stores.
WHSmith Travel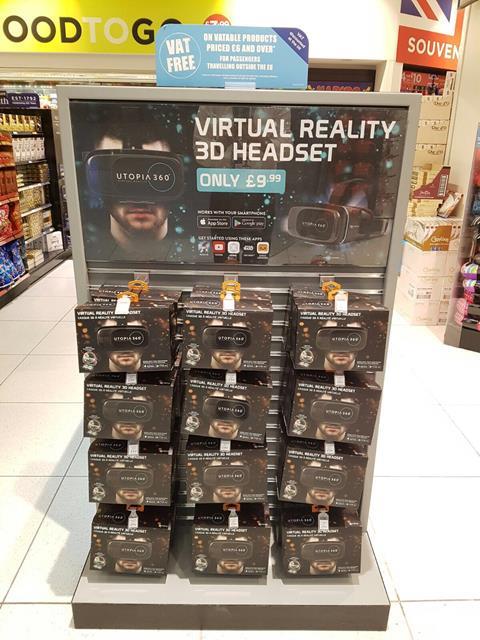 Some might balk at the thought of WHSmith being deemed a disruptor but its travel stores have been building a compelling electronics offer for some time.
Zoe Langman, owner of TigerLeap, a sales and marketing agency that specialises in launching consumer electronics products into retail, says WHSmith is capitalising on the fact that must-have electronics are increasingly become "distress" purchases.
"Everything gets photographed, posted and selfied, so the need for distress and impulse accessories, such as chargers and headphones on the move, has increased hugely," she says.
WH Smith is even gaining a reputation as an innovator in the space. "When I launch brands now, it's WHSmith Travel that always wants them first, and gets them to store fast. Their buying team is incredibly forward thinking and are not afraid to try something new," says Langman, who helped introduce VR headset Utopia 360 by ReTrak into WHSmith.
Lifestyle brands
Electricals products are not just functional, they are increasingly a fashion item that represents an individual's style.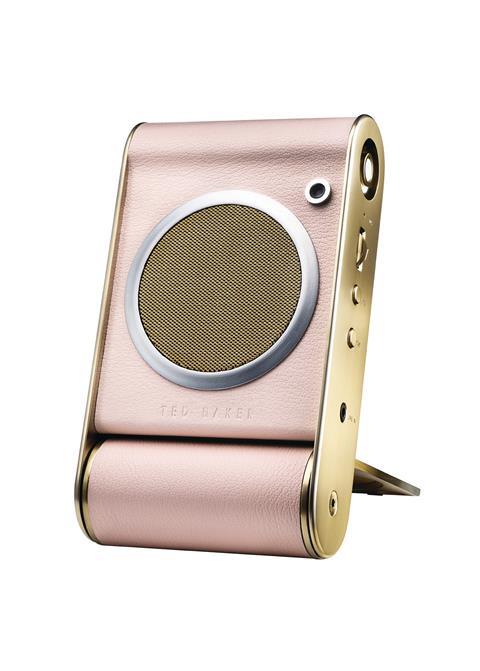 Many lifestyle stores such as Topshop, Urban Outfitters, Anthropologie and Oliver Bonas have picked up on it and have grown their fashion-led range of electricals.
Langman says: "The buyers have quite rightly realised, that for their customer, tech accessories are a part of their life and a part of their personal brand, so why wouldn't they pick up a phone case in Topshop, a Polaroid camera in Urban Outfitters, or a flowery designed speaker in Anthropologie."
In fact, Ted Baker has even launched its own range electricals, which includes DAB radios, speakers and headphones.