Dixons Carphone has reported sliding full-year profits as tepid sales growth failed to offset "challenges in UK mobile" market.
The electricals specialist posted a 24% decline in pre-tax profits to £382m in the 12 months to April 28 as group revenue rose 4% to £10.5bn.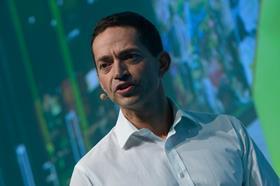 The retailer attributed its pre-tax profit decline to ongong challenges in the UK mobile market, margins on its electricals offer in the latter half of the year, £87m costs associated with revaluations insurance contract terms and disposing of its Honeybee subsidiary.
UK and Ireland like-for-like sales rose 2% during the period and were up 9% and 11% across the Nordic region and Greece respectively.
Profits across the Dixons Carphone's international division rose during the period with EBITDA up by £12m in the Nordic countries and £8m in Greece.
However, it warned that it expected pre-tax profit to continue to fall in its current financial year and would be around £300m, in line with last month's profit warning.
Chief executive Alex Baldock has had a rocky start to his tenure. Last week, the company revealed a substantial breach of customer data.
However, he was ebullient about Dixons Carphone's prospects today.
Baldock said: "Recent events have underlined that we have plenty of work to do and it will take time, but I'm even more confident than the day I took the job in our long-term prospects.
"We're number one, maintaining or growing share in each of our markets, with people and scale multichannel capabilities no competitor can rival.
"We can make more of these strengths, by bringing clear long-term direction that sharpens our focus on our core and that better joins up both our offer to customers and our business behind the scenes. There's nothing here that can't be done and we expect top- and bottom-line benefit of doing it.
"Our new leadership team is working at pace to set that direction and we've taken action already to invest more in our colleagues and the customer experience, as well as to improve our performance in the UK.
"I look forward to giving a fuller update on our plans and progress in December."