Overall like-for-likes up 4%
UK and Ireland like-for-like sales increased 4% despite 'refurbishment disruption'
Total sales up 9%
Dixons Carphone first-quarter like-for-likes increased as boss Seb James maintained that Brexit had not effected shopper behaviour.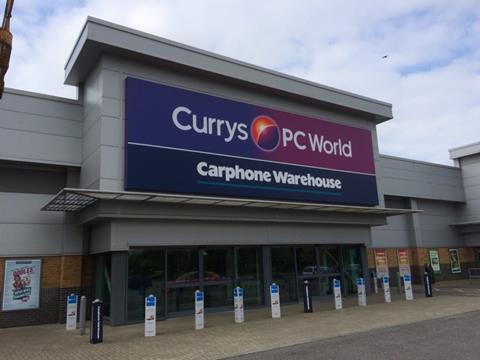 The electricals retailer's sales rose 9% in the 13 weeks to July 30 driven by a 4% rise in like-for-likes across its UK and Ireland store estate during the period. However, this increase was tempered approximately 1% due to "refurbishment disruption" resulting in some temporary store closures.
Dixons Carphone stores across Southern Europe enjoyed a 13% rise in like-for-like sales, which the retailer attributed to strong growth in its outlets in Greece.
The retailer, which in June reported a 17% rise in its full-year profits to £447m, also reported a 2% rise in like-for-like sales across its Nordic stores in its first quarter.
Chief executive Seb James said: "We are delivering pleasing growth in all markets and continued high levels of customer satisfaction, and, thus far, continue to see no detectable impact of the Brexit vote on consumer behaviour in the UK."
During the period, the retailer rolled out its new ecommerce platform across the UK and Ireland and completed construction on its new warehouse in Sweden.
"Looking forward, we are optimistic about the future and about our ability to continue to outperform, without in any way being complacent," said James.
"We live in a world with increasingly discerning customers and with more moving parts than ever and we will continue to succeed only by remaining nimble and determined."